2023 NHL Entry Draft
"Chippewa gave me a chance," and now Adam Gajan wants to make best of it at 2023 NHL Draft
There's a fair bit of goaltending depth in the 2023 NHL Draft, and Slovak tender Adam Gajan is one of the best of the bunch.
It may not look that way on paper. He's a re-entry playing for the Chippewa Steel in the NAHL, a league that many aren't all that familiar with. But perhaps they should be. It's been the starting point for many an NHL goaltender, like Connor Hellebuyck, Craig Anderson, Ben Bishop, and Anthony Stolarz.
"Chippewa gave me a chance. I sent them some videos with Slovakia highlights. Somehow, they got to Chippewa. They liked me. Without them, nothing happens," Gajan told EP Rinkside. "I am thankful to them for the opportunity. I had a great time there. The best billets and a terrific coach."
Playing on the larger ice sheet overseas can be tricky for goalies. It's been my experience that once they play on North American-sized ice, they never want to go back.
"I don't think it's been that big of a difference for me. I like the smaller sheet more. I think it's been easier to play on that ice," Gajan stated. "I think it's better for me. It was fine from the beginning. I don't like to play on the big sheets."
At a point during the year, Gajan left the NAHL to head to the USHL and play for the Green Bay Gamblers. He didn't stay long, and that was a tactical plan. A lot of times, players have their roadmap planned out, and so did he.
"I left Chippewa and went to Green Bay so they could protect me for next year. No one else can draft me," Gajan explained. "I went to the USHL for a few games and then went to play for Slovakia. They changed rosters, and it was like, history will happen."
He got to play against Connor Bedard and Team Canada and that was a great experience for him. And he really had to elevate his game.
"It was a great experience. It's funny watching the NHL playoffs, and I just played against a few of them in the World Juniors a few months ago. Canada has so many stars, and Bedard will be one of the best players who has ever played. It was great for me."
Next up? Minnesota-Duluth after a second year at Green Bay. "Yes, that's the plan," Gajan stated.
Slovak teammate Dalibor Dvorský, a potential top-10 pick in this year's draft, made an impression on Gajan.
"I think he's a great player. He will probably be a top-10 pick at the draft. He is younger than an '05 but a great leader in the locker room," Gajan mentioned. "On the ice, he's a great kid and a great player. He's a great guy."

Talented blueliner Maxim Štrbák had more of an impact on his team even though his role was limited in some facets.
"As an '05, he was very good but wasn't a main part of the power play. He was probably our second-best d-man and will be drafted very high," Gajan predicted.
Gajan has a good-sized frame and honestly is still figuring out the best way to use it to his advantage.
"I'm actually 6-foot-3. My stance isn't great. I need to cover more net. I have to keep my shoulders upright. I think that will come with more confidence and more games," Gajan said honestly. "I'm trying to look bigger in the net."
Off-ice training methods are hugely important, and this backstop talked about it.
"I have a tennis ball and a catch-ball that comes back to you after you throw it. I think every goalie should do it. They are simple drills," Gajan preached.
More goalies are trying out baseball gloves to help them off the ice. Some of them have some interesting results.
"I'm not watching it too much, but my coach has had me try the baseball glove a few times. When I was playing some baseball, he laughed at me because I catch like a goalie, and not holding on to the ball long enough."
Gajan is a good stickhandler and that's something he takes a lot of pride in, and his coaches agree.
"I just like to play the puck. Every day I shoot the puck and stickhandle. I'm confident because of that, and it's one of my biggest strengths. I can help my teammates get out of the zone with that," Gajan said.
During breakouts, he helps his team and explains his process.
"I wasn't even looking for D, because they are covered," Gajan noted. "I look for the forwards. You can really help your club. My coach was confident with my stickhandling and told me I could do whatever I wanted. I think it was very helpful for my team."
NHL Clubs started calling him early this season, and they haven't stopped.
"Yes, it started before the World Juniors. I spoke to five or eight teams then. Now it's a lot. Now it's like 25 teams and some a second time," Gajan surmised. "It's a lot, but you want to talk to NHL teams, and that's why we work so hard. I'm used to it. So it's not a problem for me at all."
With the NHL Combine coming up quickly, Gajan has plans on being there.
"I am going to the NHL Combine and the NHL Draft as well. I just finished my season, so I have to rest for a while. I'll prepare for the combine tests for maybe two weeks since there isn't much time," Gajan replied.
Not enough people talk about Slovak summers. Gajan explains why.
"Summer is the best time for athletes to train in Slovakia. It's getting a little warmer, but I'm still in the coldest part of Slovakia in the mountains. It's getting warmer, so it will be fine."
Gajan will have his family at the draft, and that will be a big moment for him and his family.
"I have the best billets in Green Bay, so they will be there too. My goalie coach from Slovakia and my billets from Chippewa might go as well," Gajan said.
Gajan could go anywhere from the late second round on.
You may also be interested in: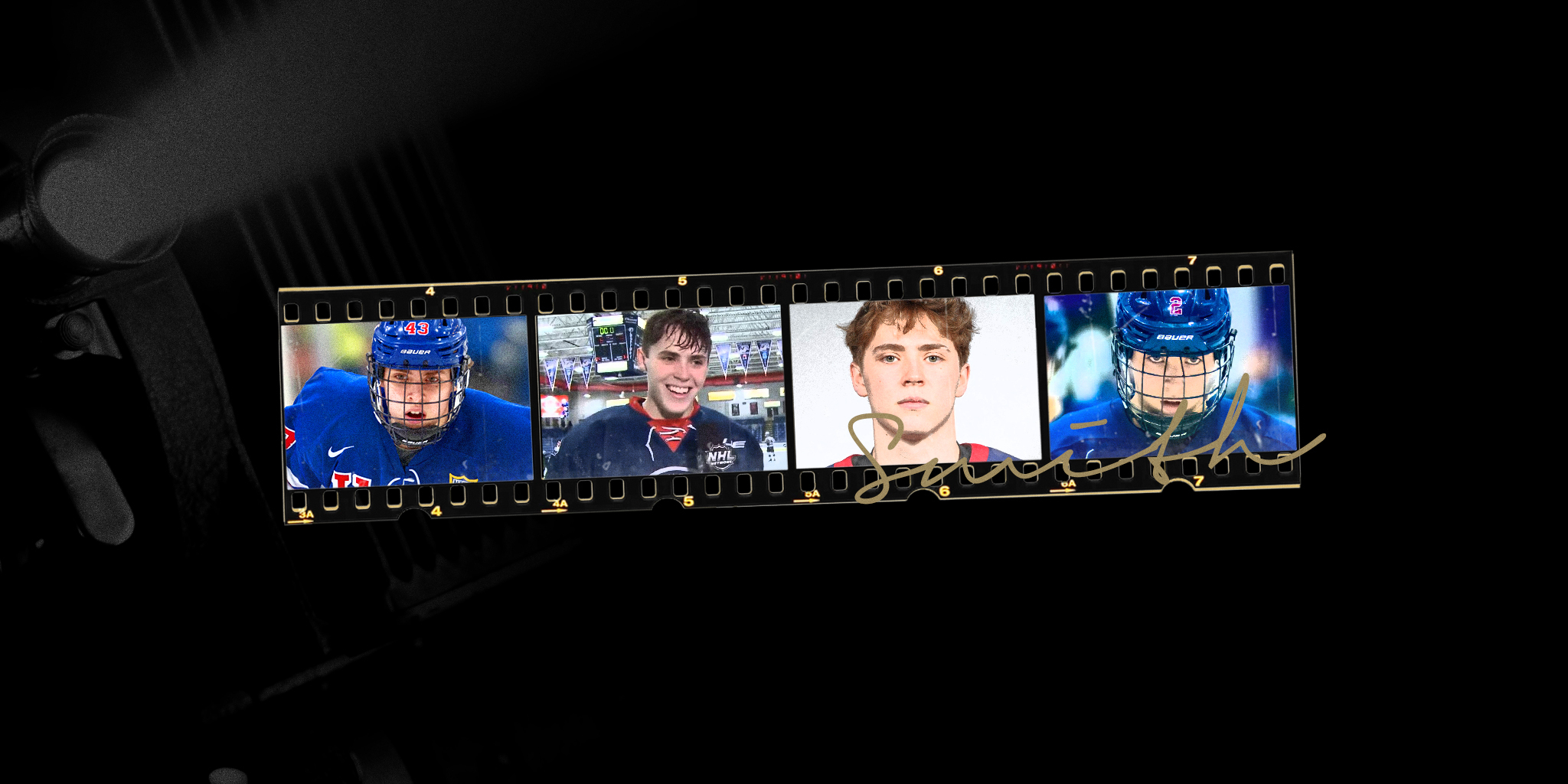 Film Room: Investigating Will Smith's High-Octane Offensive Game
This article is about: