NHL
While Coyotes look for permanent solution in Arizona, Salt Lake City is lurking
LAS VEGAS – If the Arizona Coyotes don't have a more permanent plan in place by the end of next season Salt Lake City will be primed to host an NHL team.
NHL Commissioner Gary Bettman wouldn't confirm that officially on Saturday, and showed commitment to Arizona, but he alluded to Salt Lake City's interest and NHL Deputy Commissioner Bill Daly confirmed that the Coyotes are on the clock to figure things out.
New NHLPA Executive Director Marty Walsh echoed similar thoughts to EP Rinkside, pointing out that players need more clarity and need it soon from the league.
"You have to make a decision soon on what to do," Walsh said. "Now we've got to think of what the long-term plan is here."
The Coyotes potential re-location has become a hot-button and well-discussed issue since the vote in Tempe failed for a new arena. Arizona will play next season on the campus of Arizona State, but that was never meant as anything more than a temporary solution.
Daly also said moving the Coyotes to Phoenix, where the Phoenix Suns play is practically impossible since the arena wasn't built for NHL hockey and has had recent renovations that make it even harder to host an NHL game.
Ryan Smith, the majority owner of the Utah Jazz, has pushed and made it known he wants to bring an NHL team to Salt Lake City. On Saturday Bettman and Daly acknowledged for the first time publicly that they had conversations with Smith.
"I think what happened in Arizona has created this talk of potential need for re-location and I suppose on some level that's accurate," Daly said. "I don't think it really changes what Ryan has expressed to us in bringing the NHL to Salt Lake."
Bettman and Daly both said the Coyotes are looking at other options in Arizona right now, and they are still believers in the market.
But belief goes only so far, Walsh said, and he repeatedly pointed out that when it comes to best representing players, he needs to see a more concrete Coyotes plan by the end of next season.
Walsh and Bettman both also confirmed that the NHL salary cap is only expected to go up around $1 million next season. The players still have an escrow debt to pay off, and while Walsh left the door open for some negotiation, neither side seems interested in changing the existing deal to expedite a cap raise this summer.
Other topics addressed on Saturday included some of the international issues with the Russian invasion of the Ukraine. Bettman confirmed the Stanley Cup will not go to Russia this summer with any winning players, and any future international competition still hinges greatly on the Russian geopolitical situation.
Bettman also confirmed that Joel Quenneville and Stan Bown are still not eligible to play in the NHL and he will be addressing that more after the Stanley Cup Final. He said the same for Montreal Canadiens prospect Logan Mailloux.

You may also be interested in: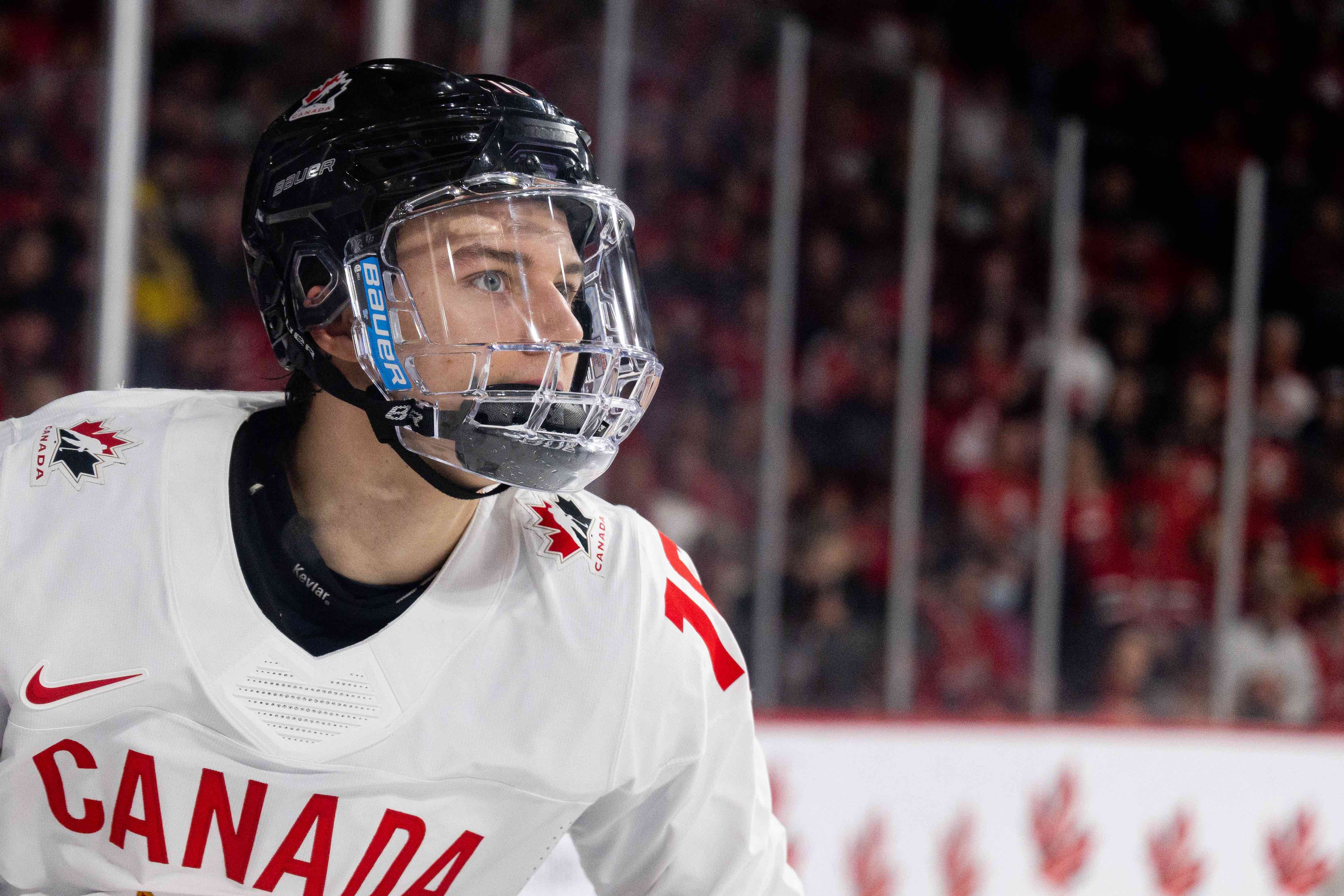 Connor Bedard leads the way among 2022-23 CHL Award Winners
This article is about: