NHL
EP Rinkside 3 Stars: To live and die in FLA
Is it a series now?
Because the Florida Panthers were down 2-0 and outscored 12-4 in the first two games and the broad consensus, right up until Matthew Tkachuk scored with 2:13 to go in regulation, was that the Panthers were finished. Done. Dead in the dirt.
But you get another classic Late Tkachuk Goal, you get one from Carter Verhaeghe early in overtime, and suddenly, well well well, we've got a live one here. "That was all Florida needed," etc.
Yeah, you're always operating on thin margins in a best-of-seven series. The play on the ice was never remotely lined up with how the scores worked out in the first two games. And this is Cardiac Cats hockey.
But I dunno. They still need to win three before the Vegas Golden Knights wins two. They could do it for sure, but that would still take a big push. Money Puck says their odds of winning the Cup improved from about one in nine before last night's game to about one in five. That's a big improvement, but Vegas still very much holds serve.
It would be great to see a team come back from being down 2-0, and maybe the Panthers have one more miracle up their sleeve. Anything's possible at this time of year.
Let's go:
3. Finally, another labour battle
It's looking more and more likely that the long-rumoured big increase in the salary cap for next season just isn't going to happen. Perhaps, then, it would be better to say those rumours were just wishful thinking.
Regardless, looks like the cap next season will be about $83.5 million, though that number isn't finalized. Apparently, that's due in part to the fact that the final numbers on hockey-related revenue from the past couple seasons aren't fully nailed down yet. How is that possible? Seems like it shouldn't be, especially with the earning ability of hundreds of pending free agents hanging in the balance.
But there's some good news, folks: The NHL and NHLPA are fixin' to talk about a sharper increase. Not one that would increase escrow, though, because the players understandably don't want to pay that. So this might end up being a labour skirmish more than a labour battle — and an all-out labour war possibly coming in 2026 — because everyone could show up to the battlefield only to have the PA basically say, "Ah, nevermind."
But just know this: If there is gonna be a bigger-than-$1-million increase in the cap for next summer, the players are giving up something. Even with the full understanding that the remaining debt would be paid off really early in the 2023-24 season, the league won't budge on this unless they can twist the knife on the PA. That's just how it goes in this league.
2. Home cookin'
It's cool when home teams win the first few games of a series. I love the whole "it's not really a series until someone wins on the road" thing, and when you get through three games without a road win, I dunno, it feels like that really heightens the drama for me.
Now it's kind of a don't-screw-up contest. And Florida came perilously close to screwing up in Game 3. Which, again, heightens the drama.
Not that you can go through a Cup Final giving your opponent 17 power plays across the first three games, including six in Game 3, but if you hold them goalless at 5-on-5, well, you're at least giving yourself a chance.
I'd personally want to be in a position where my home wins were a little more emphatic and didn't rely on Tkachuk bailing me out yet again, but "they don't ask how" and all that sort of thing.
All they can ask you to do after you go down 2-0 is win the next one. Florida did it, and has at least planted the seeds of doubt; this series is certainly not "far from over" because one Vegas win and the Panthers are back to holding on by a fingernail.
But the Golden Knights have to win on the road first. And no one's done that yet in this series.
So, that's something.
1. The narrative
You gotta love how we talk about goaltenders in this sport. "Sergei Bobrovski's luck has run out!" He has a save percentage in the .820s through two games so that felt fair to say. But now he stops 25 of 27 and it's back to, "Oh he's feeling it again. He's dialled in."
If our collective perception of a goaltender's performance can change that drastically based on one or two games, and goaltending """experts""" can say something is noticeably different about Game 3 versus Games 1 and 2 beyond "he gave up a lot of goals before but now he's not," then what's the point in ever trying to evaluate performance in the first place? Is it not entirely post facto? Are we ever really saying, "He's giving up a lot of goals but he's actually still doing a lot of things really well," and if we are, is anyone going to actually care beyond "yeah but look how many goals he gave up?"
Seems absurd to me to go through a series this way. But then again, that might just be the difference between stopping 82.6 percent and 92.6 percent of your shots against in any small sample.
You may also be interested in: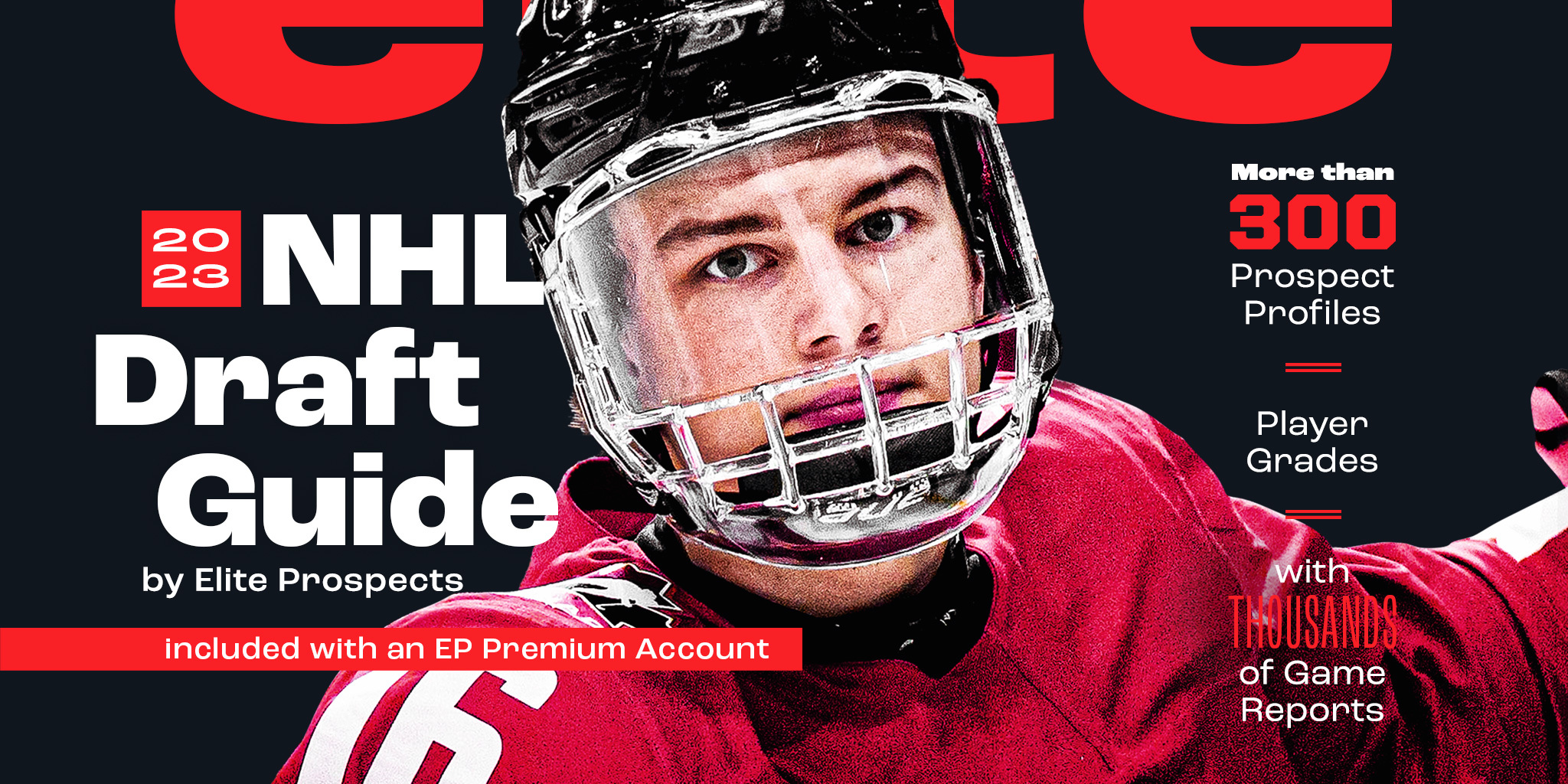 The Elite Prospects 2023 NHL Draft Guide is now available
This article is about: