NHL
Ken Holland and the Oilers are betting on a third career reclamation project for Jack Campbell
Less than 500 days after signing Jack Campbell to a five-year, $25 million contract the Edmonton Oilers waived and assigned the struggling goalie to the AHL on Wednesday.
In five NHL games this season Campbell has an .873 save percentage and 4.50 goals-against average. If you take away the 43-save aberration against the Nashville Predators on October 17, Campbell has a save percentage of .831.
For an Oilers team that has many problems, goaltending has been one of the biggest during a 2-8-1 start that may have already taken them out of the Western Conference playoff picture.
While Stuart Skinner has also struggled mightily with a .856 save percentage and 3.99 goals against average, Campbell was the easier sacrificial lamb in Edmonton to open space for Calvin Pickard to potentially reclaim an NHL career with the Oilers desperate for someone to stop a puck.
For Pickard, it's his best chance to reclaim a true NHL role since he was the Colorado Avalanche starter during the 2016-17 season. After that season he was chosen in the expansion draft by the Vegas Golden Knights, and despite being part of the early marketing campaigns – they even had a design a mask contest for him – he was one of the first casualties of Vegas' cutthroat approach to roster management, setting of a journey through the NHL-AHL wilderness where he failed to grab old form when given small windows of opportunity with the Philadelphia Flyers and Detroit Red Wings.
But whether Pickard rescues the Oilers or not, the long-term implications of Campbell's demotion are going to be felt by Edmonton general manager Ken Holland as the goalie tries to pick up the pieces.
Campbell has become a cautionary tale for why you don't draft goalies in the first round after the Dallas Stars took him at No. 11 overall in 2010.
In Dallas, Campbell faced on-ice adversity for the first time in his career, dealt with injuries and was demoted, twice, to the ECHL. After six years in the Stars organization, and one NHL appearance, he was traded to the Los Angeles Kings for AHL depth at the 2016 NHL Draft.
Campbell reclaimed his career with the Kings, a move that he greatly credits to former AHL goalie coach Dusty Imoo, eventually playing himself into a starter and moving to the Toronto Maple Leafs for two-plus seasons.
And in one of his smarter moves in Toronto, former Maple Leafs GM Kyle Dubas, elected to let Campbell walk into free agency in 2022 when the goalie, by his right, wanted to cash in on a long-term, big-money deal.
While 20-20 hindsight is easy, Holland missed the signs of decline that Campbell was showing. In his final 25 regular season starts for Toronto, Campbell posted a .890 save percentage, but still had a 15-4-4 record playing behind a good team.
Campbell has proven before that a demotion can reset him. Historically speaking, he finds his game in the minors and comes back stronger after dealing with the adversity of sliding down a depth chart.
It's something that Holland and the Oilers have to bet on, because moving the goalie via trade would be a monumental task. It's not even the $5 million salary – something that's at least palatable for certain teams – so much as it's the fact the contract still has three years remaining after this season.
When the Kings traded and dumped Cal Petersen's contract it still fit with rebuilding timelines. Taking on Campbell's contract is adding an obstacle to a rebuild, and unless the Oilers are going to sweeten the pot with high-leverage picks, what team would willingly hurt its long-term cap picture?
Even the historically bad San Jose Sharks – at some point, they have to turn a corner, right?
So Campbell will go to the AHL, he'll likely find his game and put up decent numbers with the Bakersfield Condors. He'll likely play so well, in fact, that the Oilers will decide it's still not worth giving up on the goalie.
And that's where the decision to sign Campbell in the first place will come to define Holland's time in Edmonton. He's played his cards, taken this risk, and has to hope for another reclamation from a goalie who's been in this cycle since the start of his professional career.
You may also be interested in: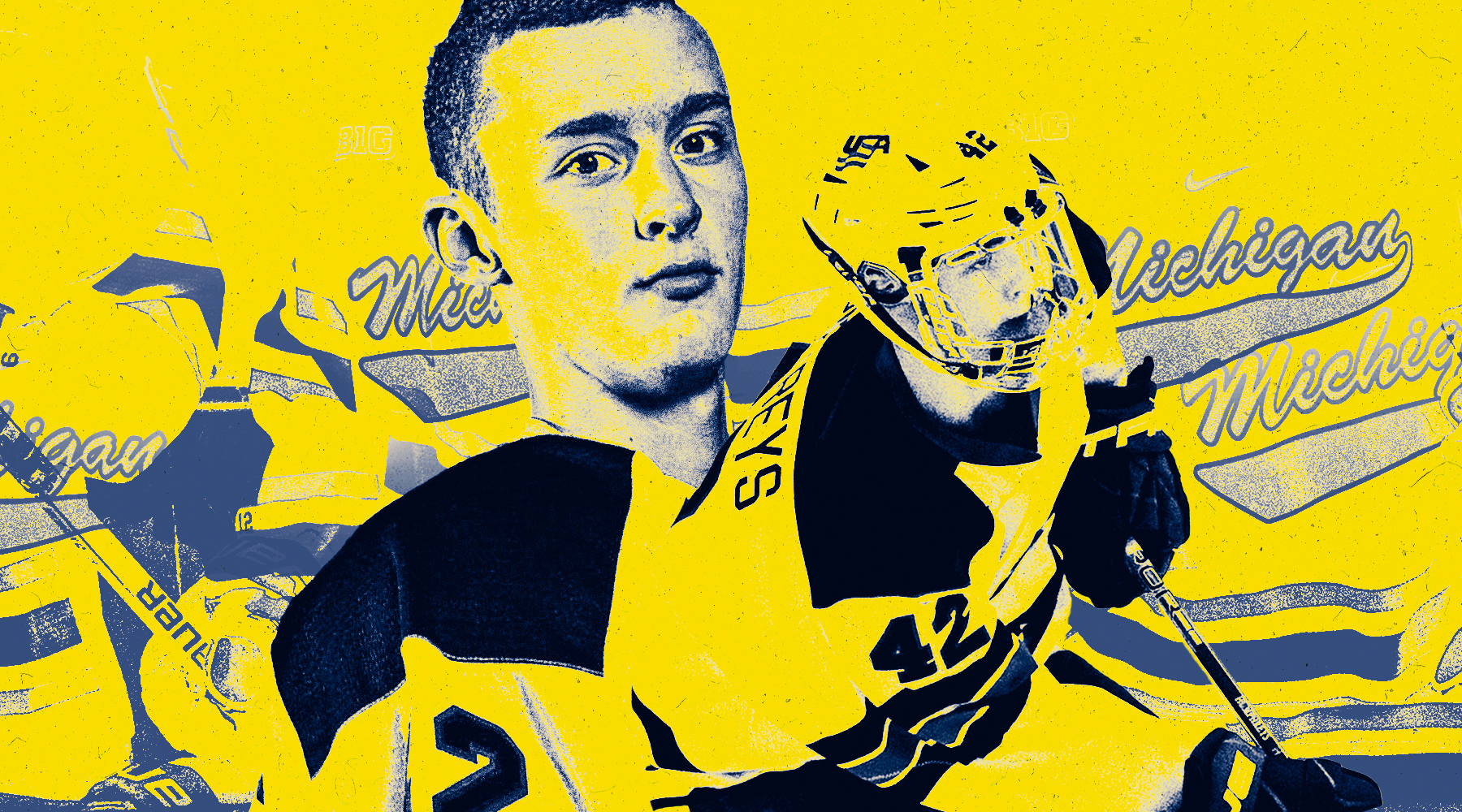 Why 2024 NHL Draft prospect Christian Humphreys flipped his commitment to Michigan
This article is about: