NHL
3 Stars: Here we go again
I love the NHL.
The same week they launched an NFT marketplace (only about a full year after it was broadly accepted the NFT bubble burst), they also sent a handful of teams overseas to play in what are afternoon games for all these teams, which alienates a good chunk of the fanbase that can't watch due to work or school obligations, and then put them on the NHL Network so they can't be shown on ESPN+, either.
Basically, if you want to watch these games, you have to be one of presumably well under a million homes nationwide that has NHL Network, or just plain ol' pirate them. Which I am officially telling you not to do because that's not allowed.
I know the thing they say about the Winter Classic, which used to be treated like a big deal nationally, is that now they're really for the local fans to get excited. I didn't think we'd be doing that for the European tour, too. But if no one's gonna be home anyway, you might as well not try to get other people – even if they're just work-from-homers and shut-ins – to tune in.
I didn't want to watch that absurd Ottawa Senators/Detroit Red Wings game anyway.
Let's go:
3. An interesting situation
Any time there's a team that stinks from the very beginning of the season, as these San Jose Sharks have, a series of firsts is sure to elicit a lot of laughs.
First opponent that loses to the bad team? Check (sorry, Philadelphia Flyers). First opponent that makes a decision on firing a coach because they lost to the bad team? Check (sorry, Edmonton Oilers and especially Jay Woodcroft). And now, first opponent that gets blown out by the bad team? Check (sorry, St. Louis Blues).
Yup, the Sharks picked up their first big, big W of the season on Thursday night with a 5-1 home win over St. Louis. Don't look now, but the Sharks are .500 since they gave up 20 in two games, which obviously goes to show you more about how random things are in this league and the entire sport. It was bound to happen. Joel Hofer gave up four goals on 21 shots, which isn't good, all of them at 5-on-5. That performance dropped his save percentage from .918 to .902 in a single night. This one game increased the Sharks' team shooting percentage from 5.5 percent to 6.2 percent. The five goals represent almost 20 percent of everything they've scored in 17 games so far.
And the Blues are an interesting team right now. Dropping this gimme win, in ugly fashion, pushed them into ninth place below the Anaheim Coyotes and Anaheim Ducks for the last Wild Card spots, but they have a game in hand and, of course, 60-plus games on the schedule.
Now, it must be said that the Blues are one of the worst 5-on-5 teams in the league (45.5 percent of the expected goals, 29th in the league) But here's what's interesting: In all situations, their xGF% is 49.7 percent and 19th in the league. That's despite a power play running under seven percent and a PK right around 77 percent (they're actually pretty good at preventing xGs on the kill, but the process on their power play is as bad as that seven percent number suggests).
Weirdly, their overall xGF% stat is vaguely respectable only because they're the most dangerous team in the league, by a wide margin, when the other team has pulled its goalie. They generate 47.2 expected goals per hour when the opponent's net is empty. It's an absurd number – if it holds up, that will be the highest by any team since they started keeping track of advanced stats – that's sure to come down, but for now, it's helping them look respectable across all situations.
Meanwhile, Jordan Binnington has had one of the best starts to the season of any goalie; he's currently fourth in goals saved above expected (plus-9.6) and one wonders if he's rediscovered something he'd lost in his game.
So Binnington of all people is the only thing keeping the Blues afloat right now, and while they have plenty of good players on the roster, not many of them are on the blue line, which suggests the defence is going to be tightening up anytime soon. But that offence, sheesh. Someone's gotta answer for that sooner than later.
The question, then, is whether another rough loss to the Sharks will result in another coach really ending up on the hot seat, or worse.
2. Getting in at the right time
Hey speaking of fired coaches, the guy the Oilers hired to replace theirs caught them on the upswing. Edmonton has now won three games straight by a combined score of 12-5. Exactly what you want
Sure, two of those wins were against the Seattle Kraken (one in OT) and the other was against the New York Islanders. Neither team is in a playoff spot right now and in fact both are below .500. But hey, you can only play who's on the schedule and it's not like the Oilers were beating up on cellar dwellers before that.
So yeah, Kris Knoblauch has them winning. How much of that is Stuart Skinner stopping like five goals above expected in the last week? Probably a lot. About as much as the shooting percentage normalizing (13.5 percent this week, 7.4 percent in the 12 games before that; guess which one is closer to what they posted last season when they looked like an all-time offensive juggernaut).
Skinner, by the way, is still running at .880 and even a big week (he added plus-5 or so to his still-negative GSAx) isn't enough to make him look good for the balance of the season yet.
But if they keep things trending in this direction, the roster is good enough that there won't be much of a problem making this look like their usual post-Christmas skid that they pull out of by late January. The ground is a lot more precarious because of this start, of course, but there's plenty of runway for them to get back to where they were last year, in quality of play if not in terms of the record at the end of the full 82.
Knoblauch is gonna be a Jack Adams candidate for sure. Because like so many things in life, timing is everything.
1. Vote-splitting
There is now a three-way tie for the NHL lead in points. With 27 points apiece in 17 games played, your current scoring leaders are Quinn Hughes, Elias Pettersson, and J.T. Miller. All of whom, you'll note, play for the Canucks.
There are plenty of guys within a few points of these guys, and of course you also have to acknowledge Thatcher Demko as your league-leading goalie in GSAx, and he's third in save percentage. You can make a legitimate argument that any of these guys except Miller is the Canucks' MVP, which of course means that they all get to share the credit for now.
(There's also currently a four-way tie for the Rocket Richard lead, including another Canuck in Brock Boeser.)
Which, hey, can't say they don't deserve any recognition they've gotten to this point. They've been lucky, obviously, but they're all legitimately top-five or top-10 players at their position in the league on a bad day, and punching above their weight means they're top-two or three. That's usually how this works.
Will this last? No. But let's give these fellas a big ol' thumbs up for now.
You may also be interested in: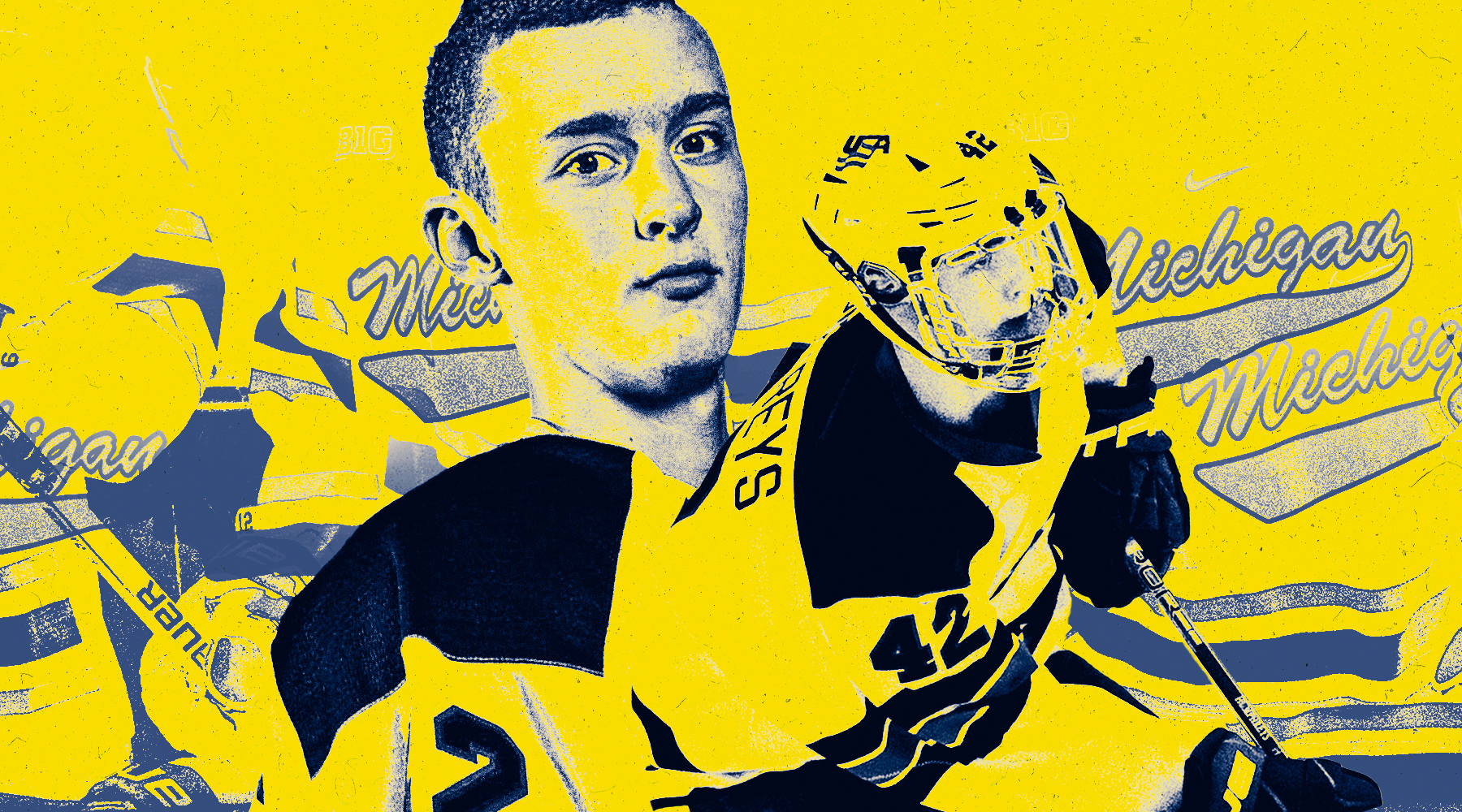 Why 2024 NHL Draft prospect Christian Humphreys flipped his commitment to Michigan
This article is about: