NHL Prospects
Five SHL players you could see in the NHL next year
Hold up, sports fans. Don't get too excited yet. Elias Pettersson may have just come along and set the NHL on fire, but don't expect another player like that to come out of the SHL next season. Keeping expectations at a realistic (read: low) level is key here, even as Pettersson keeps upping the ante with every dazzling deke, pass or shot he adds to his highlight reel.
The Swedish Hockey League is without question a quality hockey league and currently sits as the second or third best league outside of North America. While the economic prerequisites alone puts the KHL in a league of its own, the SHL usually finds itself ahead of other strong leagues like Finnish Liiga or Swiss NLA whenever there is a ranking or comparison. Games in the SHL are played on international-sized ice, with a greater emphasis on puck possession and defensive play compared to the NHL, leading to fewer goals being scored on average.
"Low scoring", you say? Didn't Pettersson have 56 points in 44 games for Växjö Lakers last season?
Yes. Yes, he did. But again, if you are expecting another Pettersson you'll just end up disappointed. So don't – that Canucks kid is unique. That said, here are five players who are off to hot starts in the SHL and could reasonably find themselves on an NHL roster come next fall:
Jesper Boqvist
Age: 20
Drafted: 2017, 2nd round – 36th overall by New Jersey Devils
2019-20 NHL Probability: High
The older brother of Adam Boqvist is a speedy skater who excels when the puck is on his stick. Unlike his brother, Jesper plays forward and is currently in his second SHL season with Brynäs IF. His rookie campaign was a success as he managed to score 13 points (3+10) in 23 games. This season he is off to a hot start – already matching his point total from last year with 13 points (5+8) in 18 games. Blomqvist's 2nd round pedigree combined with his significant experience playing professional hockey makes him a likely candidate to see time with New Jersey Devils next year.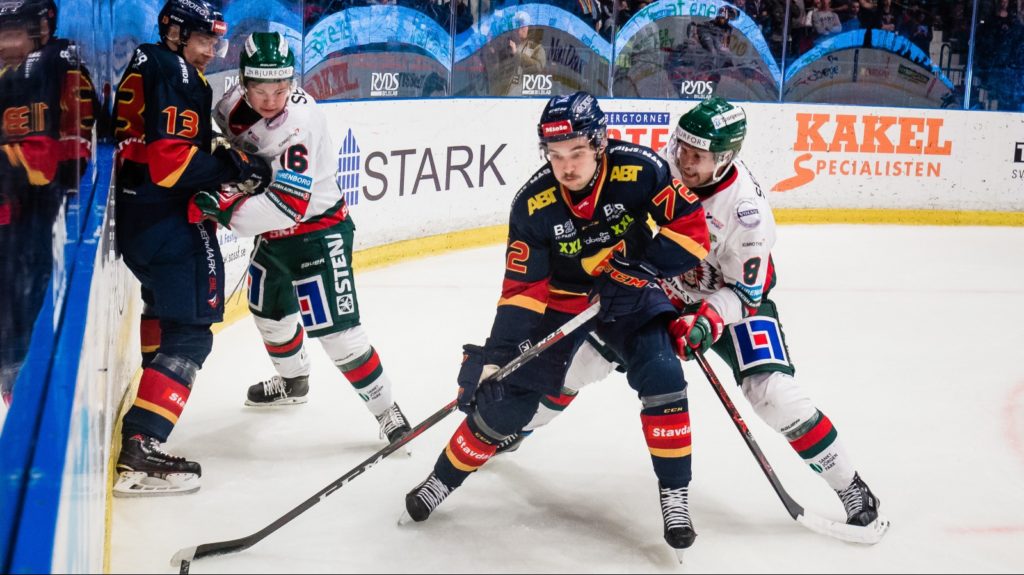 Emil Bemström protecting the puck against Frölunda. Photo: Bildbyrån/Kenta Jönsson
Emil Bemström
Age: 19
Drafted: 2017, 4th round – 117th overall by Columbus Blue Jackets
2019-20 NHL Probability: Reasonably high
Emil Bemström comes from a family of hockey players with father Jörgen Bemström and uncle Stefan Bemström both playing several seasons in the SHL and Swedish second-tier league, HockeyAllsvenskan. Bemström is off to an even hotter start than Boqvist with an impressive 14 points (10+4) in 18 games for Djurgården IF. A likely candidate for SHL Rookie of the Year.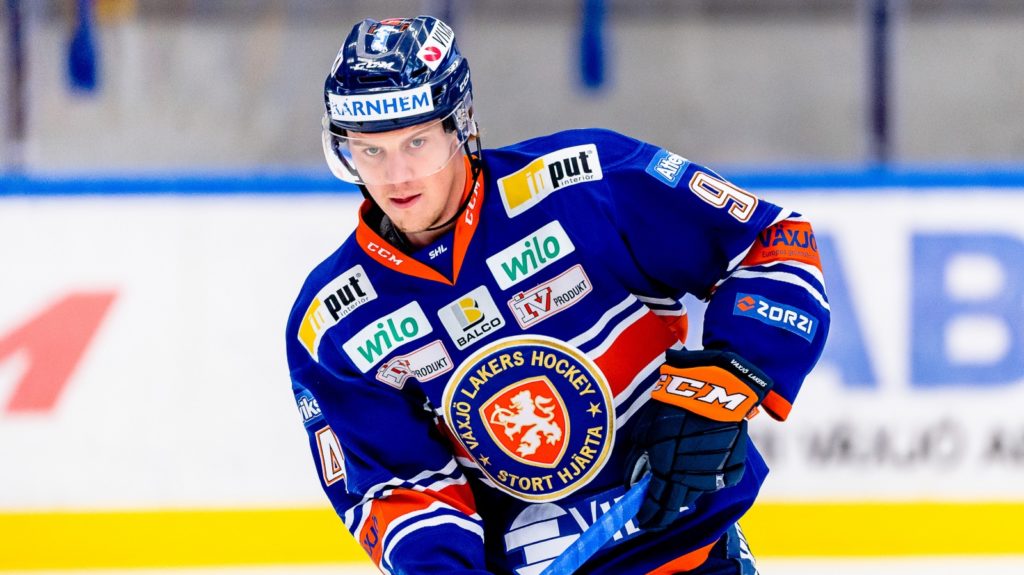 Joel Persson. Photo: Bildbyrån/Jonas Ljungdahl
Joel Persson
Age: 24
Drafted: No (Signed in 2018 by Edmonton Oilers)
2019-20 NHL Probability: Reasonably high
Signed by Edmonton Oilers ahead of the 2018-19 season, the smooth-skating Persson was immediately loaned back to his SHL club Växjö Lakers. Having risen from the Swedish third tier league to being the SHL second-highest scoring defenseman in just two seasons, the Oilers saw potential in Persson and decided to pick up his NHL rights
"We are excited to have Joel join our organization", Oilers general manager Peter Chiarelli told the team website at the time. "He has progressed rapidly in the last year and has shown a very good offensive side to his game which is compatible with some of our needs. The plan is for Joel to remain with his club team next year. We have the right of recall but want to see him develop his game thoroughly in what would be his second year in the Swedish Elite League."
Persson is likely to be re-signed by Edmonton and receive a long look at training camp next season.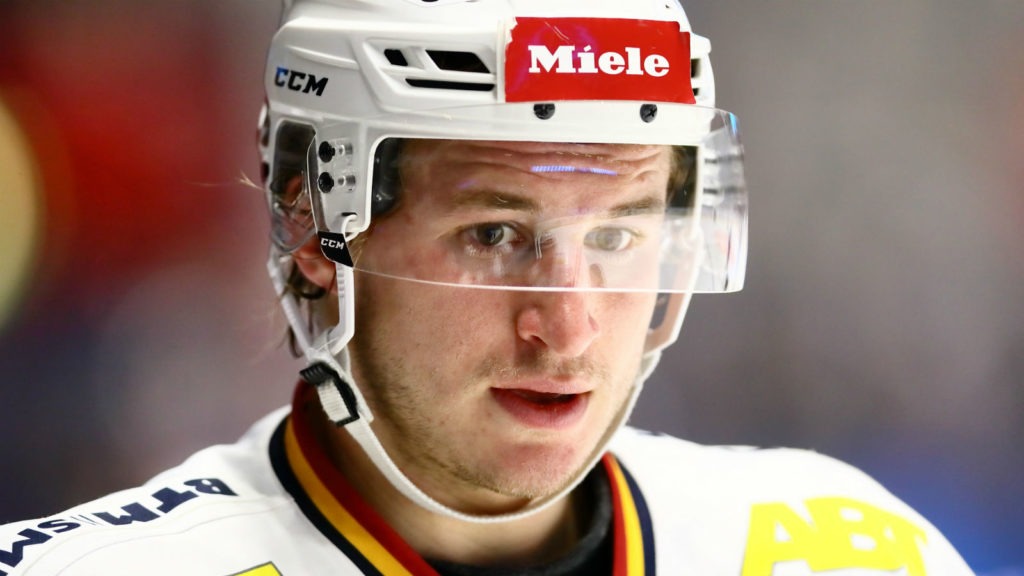 Jakob Lilja. Photo: Bildbyrån/Petr Holgersson
Jakob Lilja
Age: 25
Drafted: No (Not signed)
2019-20 NHL Probability: Darkhorse
25-year old Jakob Lilja is having quite the breakthrough season with Djurgården as he currently paces the SHL in scoring – together with linemate Jacob Josefson – with 20 points (5+15) through 18 games. No stranger to working hard, Lilja has a team-first attitude that could see him emulate Pär Lindholm's career trajectory with the Toronto Maple Leafs.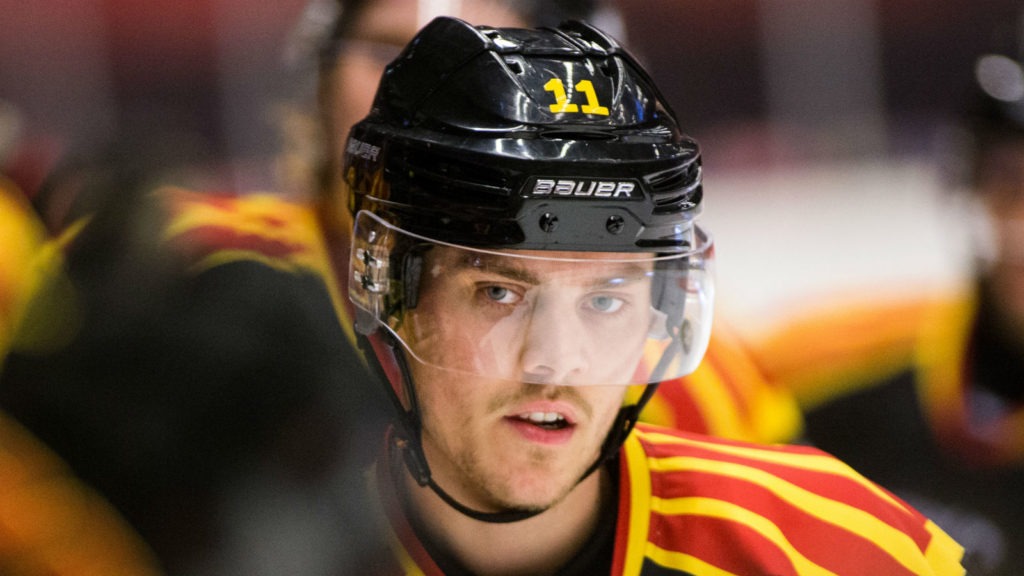 Joel Kellman. Photo: Bildbyrån/Tobias Sterner
Joel Kellman
Age: 24
Drafted: No (Not signed)
2019-20 NHL Probability: Low
Now in his 4th SHL season, Kellman is on pace to score roughly 40 points for Brynäs IF this year. While he may receive some NHL offers and decide to test the waters, the probability Kellman suits up for an NHL team next season remains quite low.
You may also be interested in: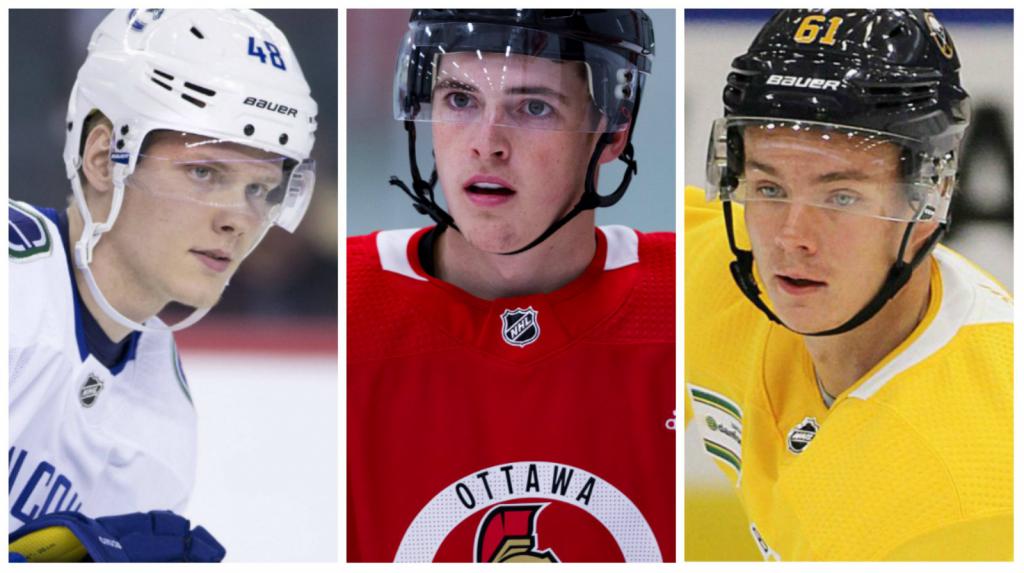 TOP 10 – AHL: Swedes and Finns emerging from the farm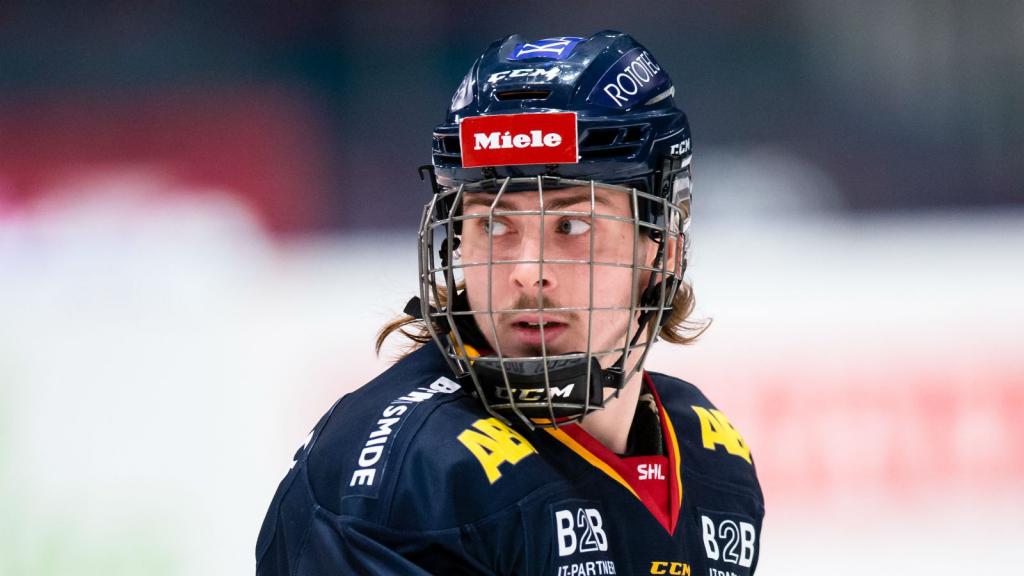 Albin Grewe – the "T-Rex" who is "a pain in the ass"
This article is about: