News
Carolina high on Cotton from Texas
David Cotton knows he's different.
Playing at Boston College, he's surrounded by players equally as, if not more, skilled then he is. His annual trips to Carolina Hurricanes development camp are no different.
Few players, especially, forwards make it where Cotton has without the kinds of stick and puck skills that have made him a legitimate NHL prospect.
But, there's one thing Cotton has that few other players possess. It's the part of his game that has taken the longest to reveal itself. It's also why, as a junior, Cotton has emerged as one of the nation's best forwards.
"Speed is always a key factor," Cotton said. "Everyone has to be able to skate well to play at the next level. But, not everyone has a 6-foot-3 frame like I do. Being able to grow into my body, mature physically and learn to use my body more effectively has been important. I've learned how to use my body for puck protection, getting in on the forecheck and being a presence in front of the net."
Using his size isn't about flying around the ice, blindly knocking over anything in his way. Cotton's learning, in most instances, it's about putting his foot down. Identifying prime scoring areas and claiming them for his own, or using his frame to ward off a check and keep possession just long enough to make a play.
BC knew the physicality would come over time. They've seen it before with other players that offer Cotton's blend of size and skill.
"He had the size, and he had a really high skill level," BC coach Jerry York said. "He needed to get strong and be more assertive on the ice."
Before he arrived at BC, Cotton's frame gave him more than enough opportunity to dominate physically. Mixed with his performance at Cushing Academy and Waterloo of the USHL, Cotton caught the eye of NHL scouts. The Carolina Hurricanes drafted the Parker, Texas, native in the sixth round of the 2015 NHL Draft.
The Hurricanes have been quite happy to let Cotton develop in his time at BC. Still, the odd bit of direction has come from the Hurricanes, specifically with some reminders of the kind of player they envision.
"Carolina's helped in that process," Cotton said. "Sending me some video of players that used their bodies well. There are a lot of guys that have come through BC that grow into their bodies and really blossom as upperclassmen. I try to emulate their performances."
Throughout his time at BC, Cotton has proven to be an offensive force for the Eagles. College hockey teams play between 34 and 42 games in a season depending on the length of their postseason runs. Before this season began, Cotton had played 77 games for the Eagles, scoring 19 goals and adding 33 assists. They're not the kinds of numbers that conjure images of a dominant forward at any level, but it suggested much more could come for Cotton as an upperclassman.
And they have.
In eight games this season, Cotton has eight goals and four assists. BC's season started off with a disappointing five-game losing streak. Cotton stood out as one of the few bright spots for BC during the run. The Eagles fortunes have changed, and Cotton has been largely responsible. He has five goals and three assists in his last three games.
"His skating is better," York said. "His strength is better. His poise with the puck is better. His shot is better. He's developing into a high-level player for us. We're going to ride him. He's going to get a lot of ice time for us."
Last weekend, Cotton helped BC finish off a two-game sweep of Vermont. He scored a pair of goals in the second game of the weekend. His second goal came on a blistering slapshot from the high slot.
His first goal, however, told the story of his development. When Cotton was a freshman, he could rip a puck past a goalie just as well as anyone. His opener, while seemingly easier, was the kind of goal he may not have scored when he arrived at BC in 2016. He read the play and instantly darted to the front of the net. A rebound trickled right on his stick for the easy tap-in.
"It's awareness," Cotton said. "Everyone knows they have to get to the dirty areas. But the past year or two, I've kind of danced around the blue paint. Now, I'm being more assertive. Fighting for my space in there. I'm a bit older now, and I need to dictate how these games are going to be played. I have to make people work hard to play against me."
He saw what was happening and made a decision. The right decision. The goal required every bit of hockey sense, strength and skill Cotton has. It was an easy enough finish in the end. Creating the chance came to his making the right choice.
It's exactly the kind of choice Carolina wants to see from David Cotton. The kind of choice that will take him all the way to the National Hockey League.
This story was provided to EP Rinkside in collaboration with our friends at College Hockey News.

You may also be interested in: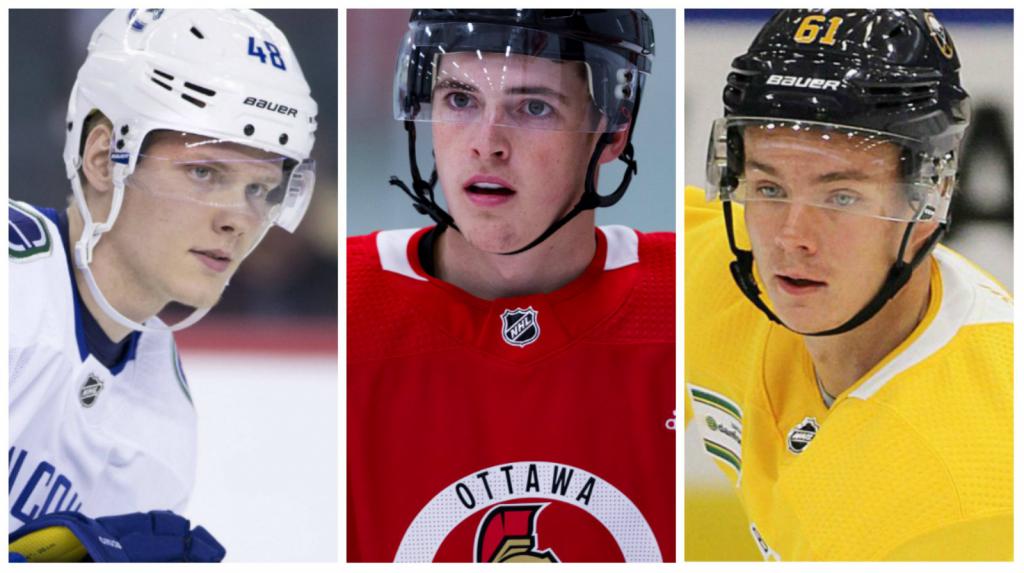 TOP 10 – AHL: Swedes and Finns emerging from the farm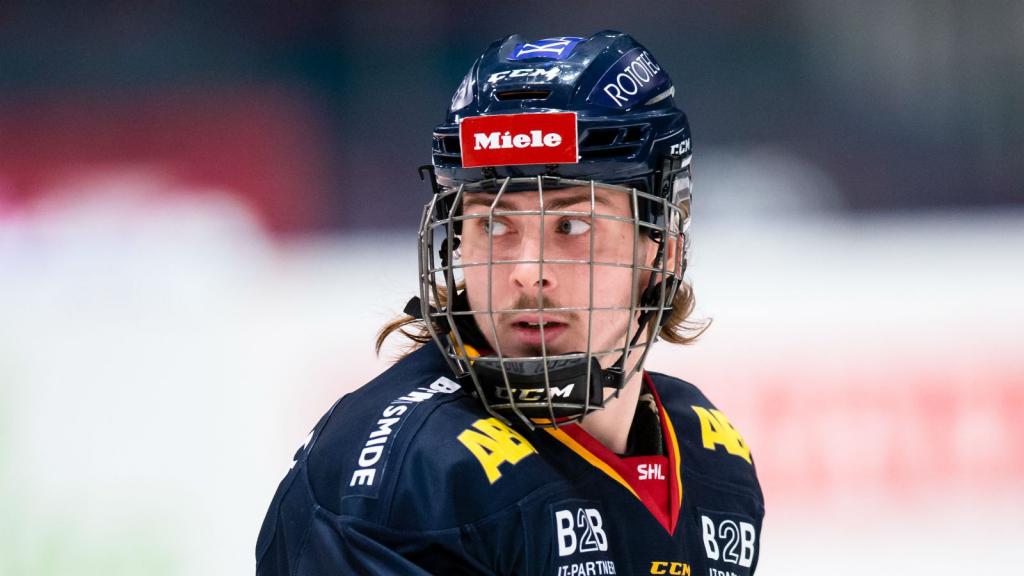 Albin Grewe – the "T-Rex" who is "a pain in the ass"
This article is about: