World Juniors 2019
Lundestrom Continues to Surprise in his First North American Season
The evening of June 22nd, 2018 in Dallas, Texas: a wild sprint to open the latest edition of the National Hockey League Entry draft has slowed to a steady jog. Some names have risen on the draft board, while others have fallen. Filip Zadina, a sure-handed Czech sniper who torched the Quebec Major Junior Hockey League, has slipped into the hands of the Detroit Red Wings at number six overall. Barrett Hayton's name – one that only draft buffs had heard of going into the night –sits one slot above that of Zadina's. Social media is ablaze over the perceived snafu, and that's without even mentioning the intense reaction to the relatively unheralded Jesperi Kotkaniemi going third overall to Montreal.
Yet the night settles down as it progresses, and it's quite possible that few are still watching at home as the Anaheim Ducks take the stage for the 23rdoverall pick. Anaheim's Director of Professional/Amateur Scouting, Martin Madden announces with a quietly firm tone that his club is selecting center Isac Lundestrom from Lulea of the Swedish Hockey League. As opposed to the lottery portion of the round, the Ducks' pick arrives to very little surprise or fanfare given that Anaheim has made a habit of drafting and developing young Swedish talent over the years. Since that fateful night, however, Lundestrom's path has been anything but predictable.
The native of Gallivare, Sweden had a solid, if unspectacular draft year. Billed as a reliable two-way center that could play in all situations, he produced six goals and 15 points in 42 games for Lulea. Not eye-popping numbers by any means, but good enough to finish the year as the eighth-ranked European skater. Clearly, there was something in his game that wasn't being captured by standard boxscore numbers. A deeper look into his overall play revealed a few things. First: for a player his age, he was quite adept at elevating the players around him, as evidenced by the general increase in goals-for percentage his teammates enjoyed with him on the ice. Secondly, his production, although seemingly minimal at a glance, was actually far more impressive given his ice time. His offensive contributions at a 17-year old weren't too far removed from established names like Jakob Silfverberg and Calle Jarnkrok at the same age.
Naturally, the optics of his game were encouraging as well. With Lulea, he demonstrated a smooth, strong stride that allowed him to use his vision and stickhandling skills to make plays both on the fly and in traffic.  In short, he seemed like the type of player who could presumably make the leap to the North American game more seamlessly, and could eventually replenish some of Anaheim's forward depth with a core of Ryan Getzlaf, Ryan Kesler, and Corey Perry not getting any younger. The Ducks had spent the last few drafts attempting to address that reality, and Lundestrom would find himself joining the ranks of Sam Steel, Troy Terry, and Max Jones as the next wave of Anaheim forwards. The prevailing sentiment around the club seemed to be that the then 18-year old Lundestrom would participate in camp, perhaps get a small NHL cameo, and then return to the Swedish Hockey League for another year of development. That would be the last time that things would go according to plan for Lundestrom.
Before the season would even begin for Anaheim, it was announced that Ryan Kesler would miss time due to an arthritic hip. Corey Perry would blow out his MCL in the warm-up period of a pre-season game in San Jose, sidelining him for the foreseeable future. Ondrej Kase, a freshly re-signed 20-goal scorer, would get concussed by an errant skate boot in Anaheim's final pre-season game, which would add his name to a growing injured reserve. To make matters worse, Nick Ritchie would prolong his contract negotiation with the Ducks's front office into the regular season. So, the table was set for Anaheim to get its first real look at the future of the franchise. Steel, Terry, Kiefer Sherwood, and Maxime Comtois would be the four rookies to dress for opening night against the Sharks. Lundestrom would get his first taste of regular season NHL action in only the third game of the season against the Detroit Red Wings. He would register 14:23 of ice time that night, and although he wouldn't get on the scoreboard, he already began to show flashes of the skills he had displayed on the other side of the Atlantic Ocean. Thanks to his reliable play (and the bevy of injuries), Lundestrom remained in the lineup for a total of 15 games at times displaying some high-level skill:
This Lundestrom zone entry on Sherwood's goal is a thing of beauty. One of the prettiest secondary assists you'll see: pic.twitter.com/dCCcd1AKm4

— Felix Sicard (@Felix_Sicard) October 14, 2018
Anaheim got progressively healthier, taking a bite out of Lundestrom's ice time, which would hover around ten minutes a night. Head coach Randy Carlyle would trust his game enough to shuffle him around the lineup, at times flanking Ryan Kesler and Jakob Silfverberg. Drafted as a center — although he rarely played as one in his draft year – he played nearly exclusively on the wing, partly due to the composition of Anaheim's lineup, and perhaps also partly due to some maturing the coaching staff thought he needed to make defensively. November 9thwould mark the end of Lundestrom's early season run in Anaheim. However, his 2018-19 campaign continued to surprise.
Although it was expected that he would go back to Sweden, Lundestrom has opted to remain in North America so far, joining the San Diego Gulls of the American Hockey League. Consider that this is a 19-year old, far away from his family and the only home country he's ever known. To decide to remain thousands of miles away is not only a shock, but it also hints at how dedicated he may be to prusiing his NHL dream. Unlike his fellow prospect Comtois, Lundestrom's time in Swedish professional hockey makes him eligible to go down to the AHL, as opposed to being forced to return to the big club. Even so, many Swedish prospects in the past have opted to hone their craft in their home country, if presented with the opportunity. So far, that decision seems to be paying off for the 2018 first-rounder, as he's registered four points in five games with the Gulls. San Diego head coach Dallas Eakins hasn't given him a ton of minutes at five-on-five, and the on-ice results outside of his production haven't been necessarily jaw-dropping. As he has done all season long, however, Lundestrom should continue to surprise observers with his skill-set, a far cry from that quiet night back in June.
All statistics in this article can be found at prospect-stats.com, hockey-reference.com, and https://canucksarmy.com/2018/06/14/canucksarmys-2018-nhl-draft-profiles-11-isac-lundestrom/.
You may also be interested in: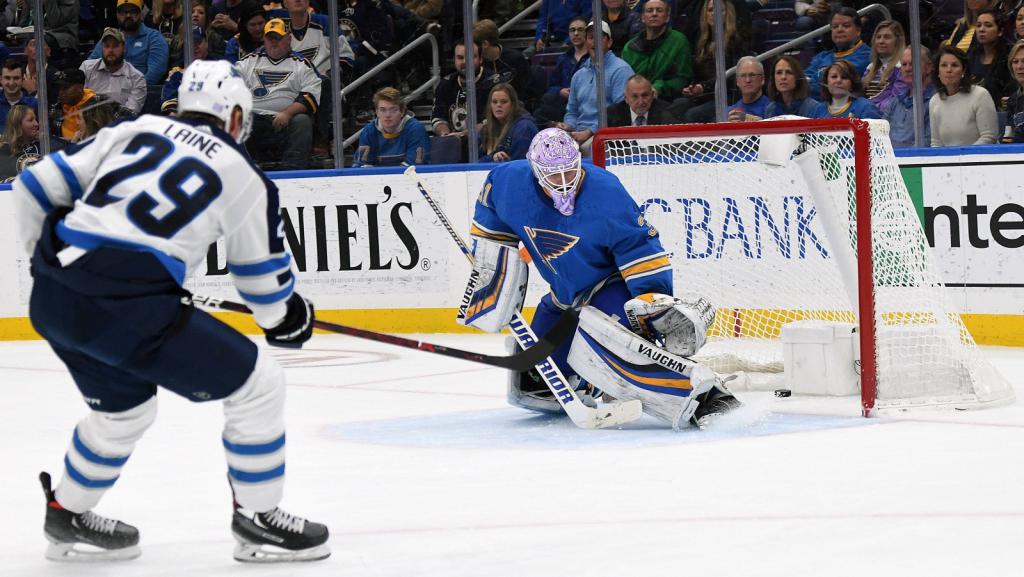 FILIPOVIC: On Patrik Laine's Unique Goal Scoring Ability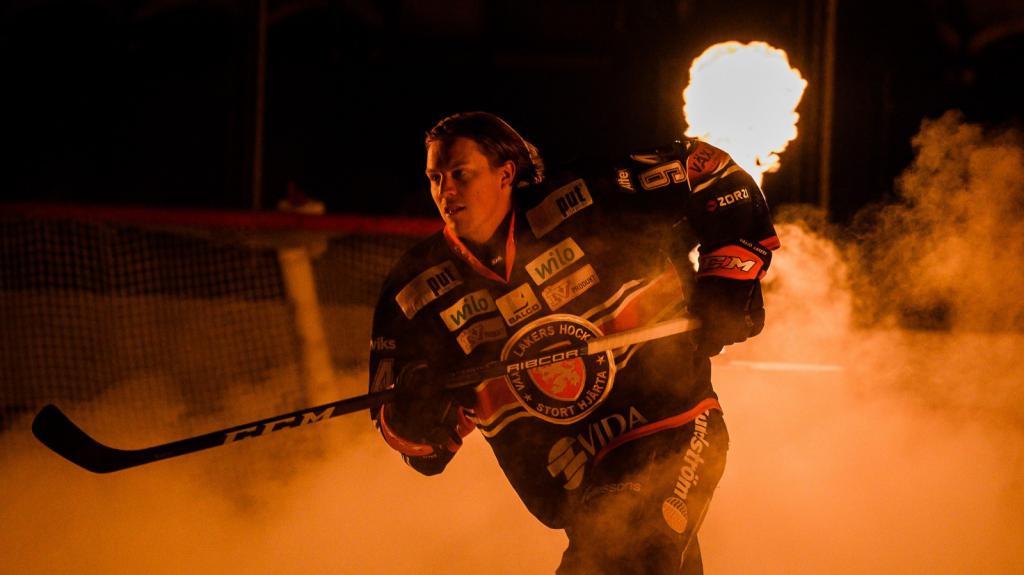 SIBNER: Joel Persson – a diamond in the rough?
This article is about: