NHL Rookies
Restocking the cupboard – hang in there, Blackhawks fans
The rumors of the Chicago Blackhawks' demise have been greatly exaggerated. Especially the often-emphasized part about how they're a team with an aging core and no future.
It is true veteran defenders Duncan Keith and Brent Seabrook have both seen better days. One-time youngsters and playoff MVP's Patrick Kane and Jonathan Toews are still the teams' best players at age 30 and top goaltender Corey Crawford, 33, is not getting any younger. Chicago won the Stanley Cup in 2010, 2013 and 2015 – creating a culture around Keith, Seabrook, Kane, Toews and Crawford where winning was expected.
In an effort to win further titles with the ever elusive "Cup window" open, team management have had a tendency to part ways with several of their first-round picks . As a recent tweet from senior The Athletic writer (and long-time Chicago Blackhawks reporter) Mark Lazerus promptly showed, "many" in this case means all. At least since 2011.
Blackhawks first-rounders:
2011: Mark McNeill (traded, bust)
2011: Phil Danault (traded)
2012: Teuvo Teravainen (traded)
2013: Ryan Hartman (traded)
2014: Nick Schmaltz (traded)
2015: None
2016: None

The cupboard is pretty bare.

— Mark Lazerus (@MarkLazerus) November 26, 2018
Instead of winning more titles, the Blackhawks have gathered a total of three playoff wins in the past three years.
Unlike the 2013 adrift-at-sea drama "All Is Lost" featuring Robert Redford, it isn't all doom and gloom for the Blackhawks. While they may currently find themselves adrift at sea (just like Redford), help is coming. It is coming in the form of an array of players 22 years old or younger that – given the right circumstances – could inject some life into a currently lifeless roster.
THE RECENT ARRIVALS
Former Arizona Coyotes draft picks Dylan Strome, 21, and Brendan Perlini, 22, both made their Blackhawks debuts in a recent 8-3 drubbing at the hands of Vegas Golden Knights. Perlini failed to make an impact on the scoresheet, but 2015 3rd overall pick Strome managed to make his presence known – picking up a goal and adding an assist. Picking up an assist on the goal was former Lake Erie Otters linemate Alex DeBrincat – another young player that we will get to in a bit. Strome – a playmaking center – and Perline – goal-scoring winger – may not have worked out with the Coyotes, but both will look to make the most of any opportunities they are given by new Blackhawks coach Jeremy Colliton.
If there is anything we learned by the 2017-18 Vegas Golden Knights, it is to never underestimate players who are written off by their previous organizations, only to find new life elsewhere.
THE PLAYERS ALREADY ONBOARD
The razor-sharp sniper Alex DeBrincat, 20, is already a big part of the Blackhawks offense. Putting up 52 points (28 goals, 24 assists) in his rookie season last year, DeBrincat has opened the 2018-19 season strong with ten goals and nine assists for 19 points in 25 games. DeBrincat has been one of the few bright spots in an otherwise tough season for the former powerhouse Chicago team. Other bright spots include 19-year old rookie defender Henri Jokiharju (ten assists in 23 games), fellow rookie Alexandre Fortin, 21 (tree goals, three assists in 20 games) and third-year pro Gustav Forsling who at 22 years of age is playing his best hockey yet with five points in seven games. The defender has been ravaged by injuries throughout his career but finally looks fully healthy and ready for top-four minutes.
THE PROSPECTS WAITING IN THE WINGS
Waiting for their chance to crack the NHL roster we find a trio of interesting defensive prospects. Adam Boqvist, 18, Nicolas Beaudin, 19, and Chad Krys, 20, are all performing well in their respective leagues.
The Erik Karlsson-esque Boqvist started the OHL season slow but has been on fire lately and is up to a point-per-game pace with London Knights at 19 points (six goals, 13 assists) in 19 games. Beaudin is also humming along at over a point per game with 18 points (three goals, 15 assists) in 16 games for Drummondville Voltigeurs in the QMJHL. South of the border, two-way defender Chad Krys is continuing to build his legacy with Boston University in the NCAA. Now in his third season, the freshly named assistant captain looks poised to improve upon the previous two with his hot start of seven points (two goals, five assists) in eight games.
**********
Chicago could very well end up with a top ten pick in the draft this year. Using that pick to draft a true high-end forward prospect would go a long way to upgrading the Blackhawks outlook from "not as bad as people think" to "perhaps Toews and Kane will get to be a part of one more Cup run".
Even with the 2018-19 season quickly circling the drain, all is not lost.
Because with Strome, Perlini, DeBrincat, Jokiharju, Fortin and Forsling already onboard and Boqvist, Beaudin and Krys on the way up, the Blackhawks shouldn't be adrift at sea for long.
Hang in there, Blackhawks fans.
You may also be interested in: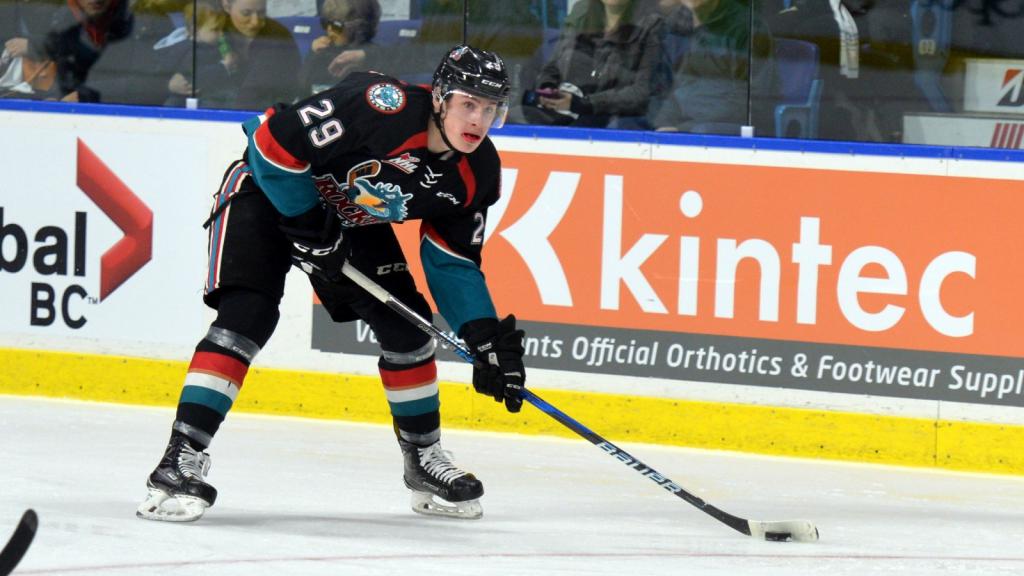 Nolan following the Footesteps of brother, father to the NHL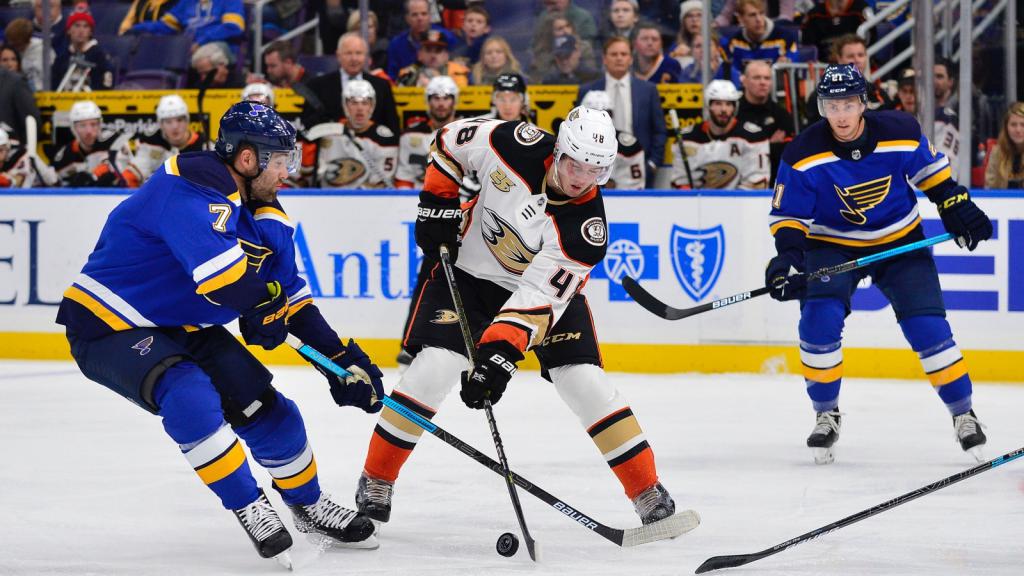 Lundestrom Continues to Surprise in his First North American Season
This article is about: