NHL Prospect Report
Troy Terry soaring with Gulls after disappointing Ducks debut
Troy Terry had high expectations waiting for him to start the 2018-19 season. The Anaheim Ducks' much-heralded prospect made a name for himself through clutch play for Team USA on the international stage, as well as a solid collegiate career at Denver University. A two-game National Hockey League cameo at the end of last year did nothing to abate the hype, as he flashed some of the skill that had garnered renown at the amateur level. With Ducks' management proclaiming over the summer that the team would be shifting towards a speedier style, the stage seemed to be set for Terry to seize an NHL job.
The Denver, Colorado native continued to impress at every camp: development, rookie, and the main event. A one-timer goal off of a Ryan Getzlaf feed showed that he could maybe thrive next to Anaheim's franchise center. Corey Perry – Getzlaf's usual running mate on the right wing — went down with an MCL injury at the very end of the exhibition schedule, cementing that Terry would begin the regular season in that very spot. Playing on a line with a potential Hall of Famer a mere few months after walking around the Denver University campus? At the time, it felt like there couldn't possibly be a better way for Terry to begin his NHL career.
Although pointless in his first three games, Terry appeared to be trending in the right direction. After not even registering a shot on net in his first two games, he would fire two in Anaheim's home-opener, while also scoring the shootout winner. As he had so famously done for Team USA at the 2017 World Juniors, the 21-year old went five-hole to cap off the night, electrifying the Honda Center crowd. Head coach Randy Carlyle went on to tell The Athletic after the game that "[Terry's] got a pedigree that he's not overwhelmed when he goes into those situations. It was a natural he was second on our list."
High praise from a coach who's notoriously favored veteran players over the course of his career.
What a shocker — Troy Terry scores the lone goal in the shootout as the Ducks clip the Wings 3-2. Anaheim improves to 3-0-0 to start the season.#CalderWatch pic.twitter.com/m320zSs7wb

— Steve Kournianos (@TheDraftAnalyst) October 9, 2018
Perhaps the fact that Terry's lone highlight came in a situation where no other skaters were on the ice was telling. Five-on-five wasn't nearly so kind to the former fifth-round pick in the 2015 NHL Entry Draft. Terry managed 4.88 individual shot attempts per 60 minutes in that setting, currently dead-last among all Ducks' forwards this season. His scoring chance rate was also last among Ducks' forwards to the tune of 3.25 per 60 minutes.  There's no perfect way to quantify physical engagement, but drawing zero penalties in six games sure doesn't scream physicality. In a team led by an old-school coach in Randy Carlyle, that's a problem.
Six games is not a lot to judge a player. The Ducks, however, had seen enough. Terry would be sent down to Anaheim's farm team in San Diego just in time for the Gull's game on October 19thagainst the Milwaukee Admirals. Perhaps disappointed in being sent down, Terry would seemingly unleash all of his frustration on his newfound American Hockey League competition, nothing two goals and an assist on the net while firing four shots on goal. All the attributes that he had made him a standout in college were on full display: patient with the puck, crafty with it in traffic, and more than willing to pull the trigger with his quick wrist shot.
"I had my eyes closed so I didn't even see [the game-winner] go in. It felt good though. That's why I am here. I am a scorer and I had not scored goals yet", Terry would tell the San Diego Union-Tribune after the game. 
If nothing else, Terry sure seems to be a healthy mix of self-aware and confident.
?TROY TERRY!?

HEY HOW ARE YA! @troyterry1997 with another beauty to put us up 3-2 with 1:57 to play in regulation! #LetsGoGulls pic.twitter.com/qkimkiLqQZ

— San Diego Gulls (@SDGullsAHL) October 20, 2018
Since that jubilant debut, Terry has proceeded to torch the AHL.  He has already established a new record in Gulls' history with a ten-game point-streak, all while notching an impressive eight goals and 17 points in 15 total games. There is no question that Terry has been San Diego's most impactful forward since getting sent down, but he's been so good that his play merits comparison to his peers around the league. Among AHL forwards who have played at least 15 games, he is second in primary points and ninth in primary assists per 60 minutes of five-on-five action. He ranks 35thin the AHL in shots per game in all situations (of players who have played at least 15 games), a monumental improvement from the shot totals he was putting up in the NHL. That number becomes more impressive when considering that 2018 sixth-overall pick Filip Zadina ranks 101stin that same category. Although not a perfect comparison, it shows that Terry is thriving at the AHL level.
So why the quantum leap in his game? He offered an interesting explanation to the San Diego Union-Tribune:
"I think when I got (with the Ducks) I was a little too tense," Terry said. "I was coming out of college and really wanted to make it right away and maybe I had too much on my mind, and got away from playing how I play. I was playing not to make mistakes instead of just using my creativity and taking risks. I have been able to find that again down here. It's been fun to have that back. When the time comes and I get another opportunity, there's nothing to worry about. Just go and play my game."
In the same story – written by Ivan Carter — Gulls' head coach Dallas Eakins offered a rousing endorsement of not only Terry's game, but his character as well, stating that "[Terry's] the poster boy for how you should take a demotion from the NHL. He's going to be a really special player, and we look forward to his continued development."
What the NHL eventually holds for Terry remains to be seen. He is far and away the most offensively gifted prospect in Anaheim's system, but the real challenge now becomes translating those gifts into success at hockey's highest level. Some added size onto his slender frame wouldn't hurt, perhaps unlocking his skill set against tougher competition. Although it's uncertain when his next NHL shot will be, it's beyond certain that the AHL is the perfect place for him right now. There are worse things than being a dominant professional hockey player living in sunny San Diego, California.
All statistics used in this article can be found at naturalstattrick.com and prospect-stats.com.
You may also be interested in: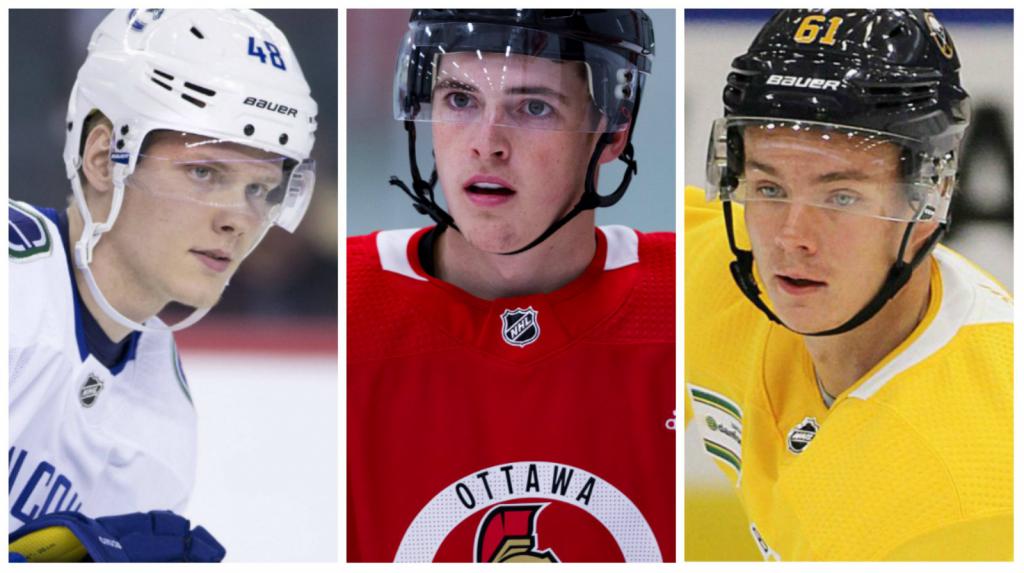 TOP 10 – AHL: Swedes and Finns emerging from the farm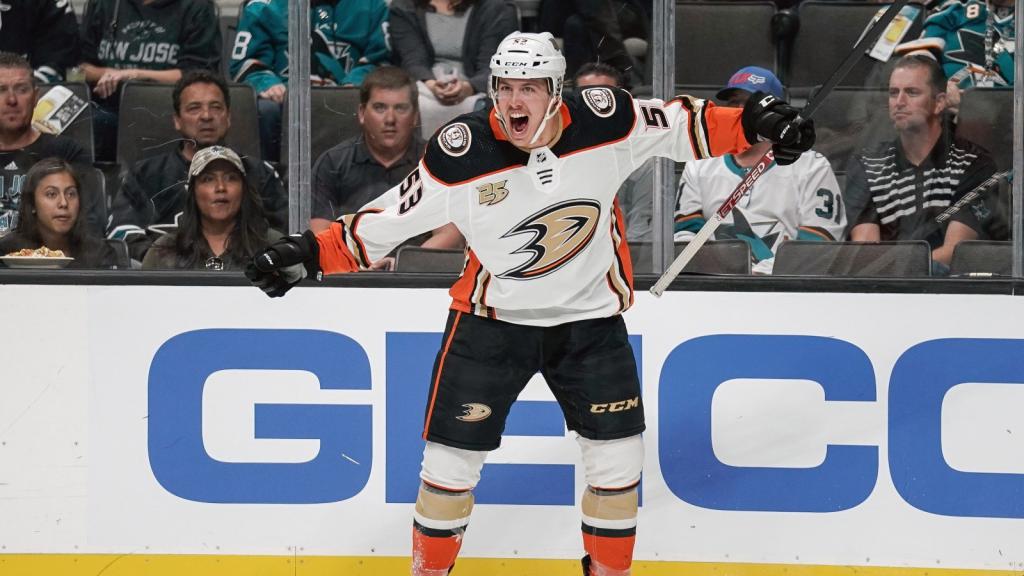 Comtois back in the Q – bad news for competition
This article is about: