World Juniors 2019
Lafreniere and his quest to make Team Canada
First he followed in Sidney Crosby's footsteps.
Now he's trying to do the same with Connor McDavid.
Alexis Lafreniere, the first 16-year-old to notch 40 or more goals in the Quebec Major Junior Hockey League since Crosby in 2003-04, has his sights set on becoming the first 17-year-old since McDavid to represent Canada at the IIHF World Junior Championship.
"It's always nice to wear Canada's jersey," said Lafreniere, who scored 42 goals in 60 games as a rookie with the Rimouski Oceanic — Crosby's junior club — last season. "We all dream to wear it.
"I think at the World Juniors it's even bigger."
Lafreniere, who turned 17 in October, is the youngest camper vying to represent Canada.
It doesn't mean he's flying under the radar, though.
Far from it.
And his resume shows why.
Lafreniere, who was selected by Rimouski with the first overall pick in the 2017 QMJHL Entry Draft, is the consensus first overall pick for the 2020 NHL Draft — still some 18 months away.
He's the reigning Canadian Hockey League rookie of the year.
He's the reigning QMJHL rookie of the year.
He's the reigning Michel Bergeron Trophy winner as QMJHL offensive rookie of the year.
He also captained Canada's entry at the Hlinka Gretzky Cup, totaling 11 points (five goals, six assists) in five games to earn a share of the tournament lead, to gold in August.
There's no missing Lafreniere.
Or betting against him.
"I don't think I'm an underdog," said Lafreniere, who was also a standout at the 2018 IIHF World Under-18 Championship in April. "Everyone starts at the same level.
"I don't think they'll look at my age too much.
"I just have to work hard and make a spot for myself."
Though Canada's camp opens Tuesday, Lafreniere has done a lot of the heavy lifting already.
He has 54 points (17 goals, 37 assists) through 31 games as an assistant captain with Rimouski, and is offering more well rounded brand of hockey than the efforts that netted him a half-dozen accolades last spring.
The improvements can only helps his odds, he figured.
"I think I'm much better in the three zones," Lafreniere said. "Last year I was much more offensive. Now I'm getting better defensively too. I just try to continue to get better because my game is not perfect. I'm just a little bit better in my d-zone, more responsible.
"There's so many great players in the camp. You need to be a good player in every zone if you want to make the team. I just have to work hard in every zone and try to be at my best."
That's the challenge.
Hockey Canada head scout Brad McEwen expects Lafreniere, the only 2020 eligible in camp, to be up to the task.
"We just felt that he has so many qualities," McEwen said. "I've been around him now for a couple of events…the World Under-18 as an underager in Russia in the spring and how he played in the Hlinka in August…I don't think you can underestimate his skill level. He's got a little bit of an 'it' factor.
"But he's like 19 other forwards. He has to prove there's a spot for him.
"Knowing him well enough, I know he'll come and compete. With him, we look at our roster, the skill factor and the way he can play…he's got good size already. There's a lot of attributes in his favor that give him an opportunity and a chance at this roster."
Opportunity is key for Lafreniere.
But it's only the start to getting there.
He knows there's still plenty of work remaining if he wants to spend Christmas on the West Coast and open with Canada on Boxing Day.
"I think it was a big honor for me to be named to the camp," Lafreniere said.
"I worked hard for that. It's not over.
"I have to work hard to earn a place on the team and just try to work hard at the camp."
You may also be interested in: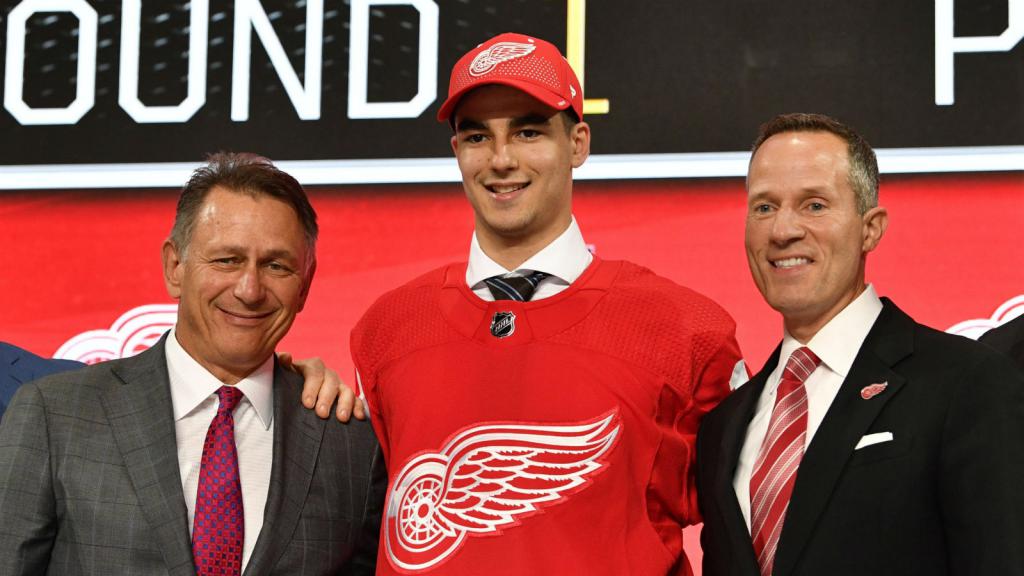 FANTALYTICA: The best Fantasy prospects attending the 2019 U20 WJC:s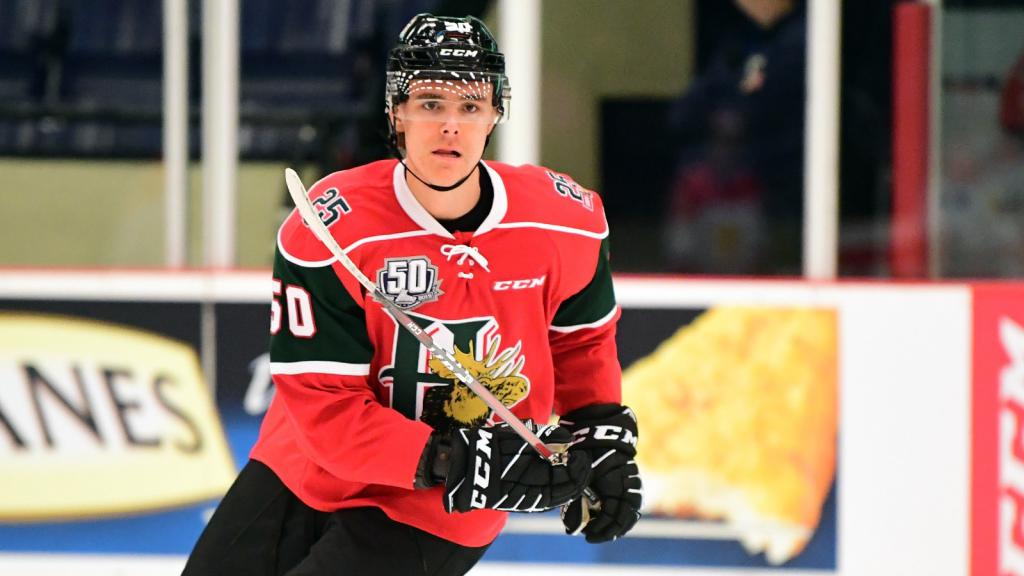 TOP 10 – QMJHL: Lavoie leads strong batch of prospects
This article is about: