NHL Prospects
Trevor Zegras: Elite Center Lurking in the Shadow of Jack Hughes
When pondering draft-eligible centers, projected first-overall pick, Jack Hughes, is the first individual to come to the minds of most people. This, of course, does not happen without good reason. Hughes is equipped with an incredible set of skills and has the potential to transform into an elite player at the National Hockey League level.
However, he is far from the only center available in the 2019 NHL Entry Draft that deserves your undying attention. The second-best center is not only close behind Hughes regarding skill and potential, but he also happens to lace his skates for the same team. That player is none other than Bedford, New York Native, Trevor Zegras.
Zegras, currently centering the second line for USA Hockey NTDP, is projected to go within the first five picks of the upcoming draft. According to Associate Head Coach Dan Hinote, "Trevor Zegras' overall game is very skilled, very smart, always dangerous and (he) has a chip on his shoulder." Hinote feels the young center has the potential to turn into a solid two-way center, "Right now, he's about one-and-a-half, I would say — more, obviously, toward the offense."
When you watch Zegras play, the aspect of his game that stands out the most is his incredible playmaking ability. To Hinote, it's close to the level of the program's top player. "His playmaking ability rivals (Jack) Hughes'. He sees the ice very well and has the skill to get it there. His deception is fantastic, and even if you know exactly where he's passing it, he still finds a way to get it there." As a playmaker, the ability to get the puck to your teammates during the most challenging circumstances is an invaluable gift. Zegras can create offense at any time, setting up those around him with high-quality scoring opportunities in all sorts of situations. His skill set and style of play make him a tough player to game plan against as he must be accounted for every time he touches the ice.
Here is an example of Trevor Zegras combination of skill and quick decision making. A #2019NHLDraft eligible center that played in the shadow of both Hughes and Turcotte, but that fully I expect to raise on many lists this season. He has already entered my top 15. pic.twitter.com/CyG7aG8ydf

— Andy Lehoux (@Andylehoux1) July 31, 2018
With his strongest play occurring in the offensive end, it may not come as a surprise that Zegras also thrives on the powerful. So much so that Hinote highlighted the power play as a role he can see Zegras thriving in at the professional level. Zegras is a successful quarterback on the man-advantage. Hinote referred to him as "one of the best, if not the best" in that particular role. As he continues to develop in the defensive zone, contributing to the penalty-kill can turn into an option as well.
In regards to defense, Zegras still needs to work in that area of the game. To reach his potential of a capable two-way center, more commitment needs to be dedicated to the defensive zone. According to Hinote, "defensively he has some work to do down low in coverage." Of course, this is something that will develop as he matures and continues to work. He is far from a liability on defense and as his overall game improves, so will his defense.
When it comes to building a successful team at the NHL level that can win for a prolonged period, there are very few positions are more valuable than a true number one center. Appropriately so, prospects that possess this potential are a hot commodity come draft time. After Hughes, Zegras is the best young center in the 2019 draft. Truthfully, his skill is not far off from the consensus first-overall pick. There is no limit to the greatness that can be accomplished each time Zegras touches the puck. General Managers will be foaming at the mouth to make him a member of their franchise.

To me, the top two picks of this summer's entry draft are all but locked. Barring some remarkably head-turning performances by others, Hughes will go first-overall while Kaapo Kakko will get drafted second. After that, things are still up in the air. Zegras should go somewhere between third and fifth overall, and I tend to lean closer to the third pick. The best thing Zegras can do for the rest of the season is continue to show off his amazing offensive ability while demonstrating a commitment to improving his defense.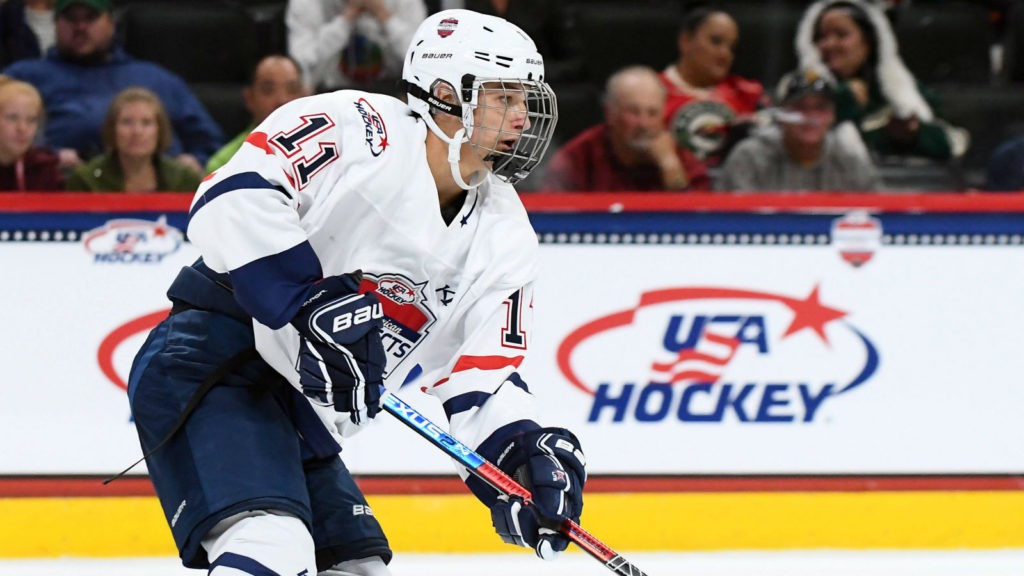 Photo: Nick Wosika/Icon Sportswire
In the fall of 2020, Trevor Zegras will attend Boston University as he continues to pursue his dream of one day playing in the National Hockey League. BU has had its fair share of players that have gone on to have great professional hockey careers. Keith Tkachuk may be the most notable name but is far from the only one. The Terriers have produced stars such as Tony Amonte, Chris Drury, Jack Eichel, and Kevin Shattenkirk. Zegras will look to add his name to that impressive list.
Discussions of upcoming drafts tend to focus on one or two key players. There always the top prospect and then maybe one young stud that might challenge him for that first overall pick. Unfortunately, less attention to the other draft eligibles is not shown from the casual hockey fan. Trevor Zegras might not be a household name just yet. However, you better believe that he will be one day.
You may also be interested in: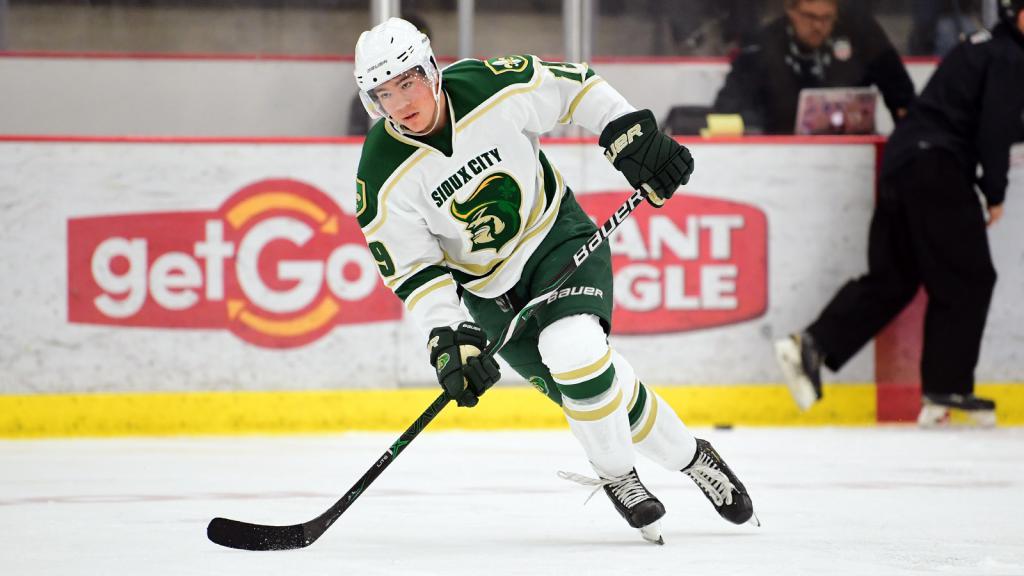 Bobby Brink entering first round conversation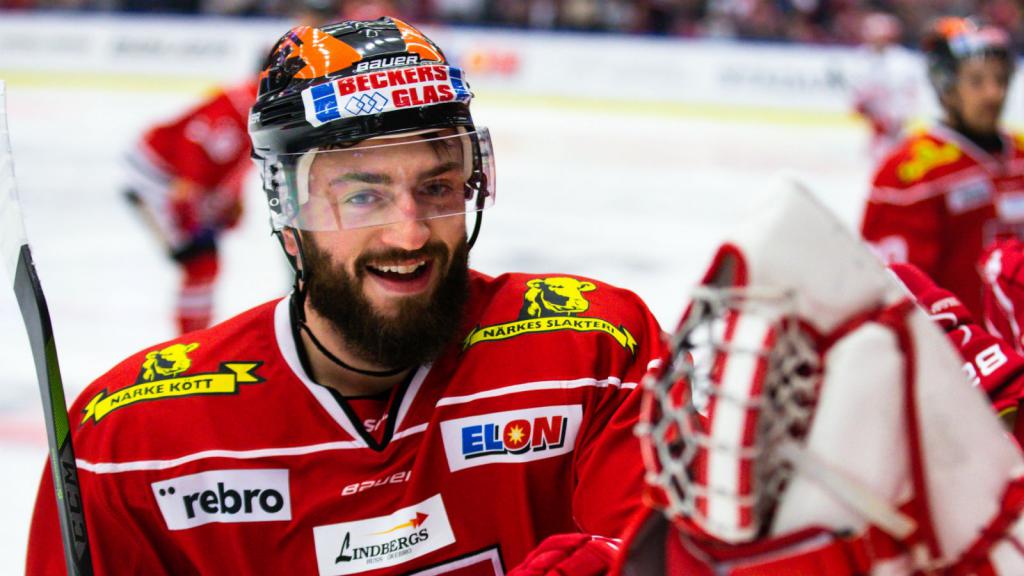 Not irrelevant anymore – last pick from the 2012 draft on the right path
This article is about: