Scouting Reports
BLOG: A deep-dive into the Swedish Under-20 development leagues
Hello there, and welcome back!
Today's update will be a bit different from my first two posts. As J20 SuperElit's Northern and Southern divisions have ended, I wanted to take the time and go through and summarize the first part of J20 SuperElit's regular season, and to have a closer look at the teams instead of only having scouting reports. Since it would take a lot of time, and make for a very long read, to go through all 20 teams in one go, I decided to split it in half and start with the teams that made it to the Top10 series.
J20 SuperElit's system is a bit different than how most other well-known hockey-leagues work, and because of that I wanted to take some time to explain how the league is structured before moving forward:
J20 SuperElit is split in two divisions/conferences, J20 SuperElit North and J20 SuperElit South.
Unlike the conferences in the NHL, teams from each division do not play against teams in the other conference. Teams in the southern division only play other teams in the south division, and vice versa for the teams in the northern division. Each team plays either one game at home and two games away, or two games at home and one game away against each opponent, resulting in 27 games played for each team when it is all said and done.
The top five teams in each division advances to what is called "J20 SuperElit Top10" which, as the name implies, consist of the top ten teams in J20 SuperElit. All teams that qualify for the Top10-series also qualify for the "J20-SM Slutspel" (the J20 SuperElit playoffs).
The teams that do not qualify for J20 SuperElit Top10 will play in a series that is called "J20 SuperElit Fortsättningsserien" ("the Continuation-series", in English) which consists of all teams, five from the southern- and five from the northern conference, that did not qualify for the Top10-series. The 10 teams in this series battle for the last six spots to the playoffs, playing one game at home and one game away against each opponent. The last two teams in J20 SuperElit Fortsättningsserien play in a playoff-series against two teams from J20 Elit to avoid relegation.
The quality between the top teams and the bottom teams in J20 SuperElit is quite noticeable, so the hockey played in J20 SuperElit Top10 is usually more competitive, and also lower scoring, than J20 SuperElit Fortsättningsserien, and it is why you sometimes see a player put up considerably more, or a lot less, points after the Christmas-break than he did before it. It is something that you should have in mind when you compare how well players produce in J20 SuperElit.
As an example, Sharks prospect Linus Karlsson had a PPG of 0.96 playing in J20 SuperElit South, and a PPG of 1.69 in J20 SuperElit Fortsättningsserien last year, while Blues prospect Dominik Bokk had a PPG of 1.42 in J20 SuperElit South and a PPG of 0.88 in J20 SuperElit Top10 the same year.
With that out of the way, I would like to jump into the teams and the players that we will see in J20 SuperElit Top10 this season, with players that are first-time eligible for either the 2019 or the 2020-draft as my primary focus.
The following teams have qualified for the Top10-series from J20 SuperElit South: Linköping HC, Frölunda HC, Hv71, Växjö Lakers HC and Örebro HK.
The Southern division was a three-horse race from the get-go as Linköping, Frölunda and HV71 were never really threatened by the other seven teams and Linköping was a notch above the other two top teams.
LINKÖPING
What I find highly interesting with Linköping is that many of their key players are young enough to be first time eligible for this summers draft. Linköping had a strong first line, with three undrafted players; Gustaf Lindberg (now in Västerås IK, in HockeyAllsvenskan), Petter Eklöf and Filip Fornåå Svensson, but their second line with Nikola Pasic and Arvid Costmar, both 2019 Draft eligible, is one of the better lines in the league in all three zones.
Costmar and Pasic have shown great chemistry between the two and they go well together both on the penalty kill and on the powerplay, they are excellent forecheckers and often win the puck already in the offensive zone and are very draining to play against with their intensive and hard-working style. If we continue to look at forwards eligible for the 2019-draft there is also Marcus Pedersen – a prospect that is quietly playing quite well and looking better than what his numbers indicate. He would most likely have better stats on a less stacked team where he could get more responsibilities and ice-time. On the blueline, Linköping has two interesting prospects for the 2019 Draft – Simon Lundmark and Albert Lyckåsen. Both are good with the puck and have strong offensive instincts but can also set up the play from the defensive zone with strong first passes. Linköping has J20 SuperElits arguably best goaltender, undrafted -00 born Jesper Myrenberg, that is currently their number one, ahead of 2019 draft-prospect Matteus Ward. Their roster looks deep but still has high-end talent and it would be a huge surprise if Linköping isn't a top team in the Top10-series.
Arvid Costmar matchvinnande 2-1 mål för Linköping, assist till Olle Lycksell och Nikola Pasic. #J20gifs #J20SESödra. pic.twitter.com/s4ytP6uIud

— Anton Johansson (@antonj85) December 9, 2018
FRÖLUNDA
The second team from the southern division to qualify for the Top10-series was Frölunda, a team that is a two-man team when it comes to offense, if I may exaggerate a little. 2020-Draft Top prospect Lucas Raymond is the go-to guy, and he has found great chemistry with 2019-draft prospect Karl Henriksson. Both are good skaters, can put the puck into the net and they are also good passers with above-average playmaking skills, and with all that mixed together they become one of J20 SuperElit's most deadly combos.
While they haven't found the same level on the powerplay they have been exceptional at even strength, both offensively and defensively. There's also 2019-Draft eligible Elmer Söderblom. While he has shown some potential, he has not been able to put it all together in J20 SuperElit compared to the level he has played at while playing for the national team. Frölunda has also had great help from two 20eligibleble prospects that went undrafted but could be interesting for the 2019-draft, both Samuel Fagemo (10 goals and four assists in eight games) and Linus Nässén (six goals and seven assists in 13 games) started the season in J20 SuperElit and could become very valuable reinforcements if Frölunda's SHL-team gets knocked out early.
Beautiful play by Frölunda prospect Lucas Raymond (2020 draft) and nice goal by prospect Karl Henriksson (2019 draft).https://t.co/Lhl5zhXSGbhttps://t.co/1n1q4J8tYw#2019NHLDraft #2020NHLDraft #J20SuperElit pic.twitter.com/jcrow7A7uU

— Eliteprospects (@eliteprospects) November 18, 2018
HV71
The reigning champions, HV71, placed third in the Southern division.
Even though one of their most important players going into this season, 2019-draft top prospect Simon Holmström, has missed almost the whole regular season so far, they have still been able to put together two good top lines that have been producing better than many teams first lines. 2020-Draft eligible Zion Nybeck plays on their strong first line together with two 99-born players, Max Wennlund and Lukas Isaksson. On the second line, Anton Heikkinen has taken his game to another level after being passed upon in the 2018-draft and is one of the most interesting overagers from J20 SuperElit going into the 2019-draft.
Outside of the two first lines, centerman Jacob Grönhagen – also eligible for the 2019 draft – is starting to show some upside to his game after a very slow start to the season. It's a player that could possibly make a big difference on HV71's team once he starts to utilize his big frame in a more efficient way than he has done so far.
In net 2019-draft eligible Hugo Alnefelt has split the time with 2000-born Victor Östman. Alnefelt could very well be one of the Swedish goaltenders to hear his name be called during the draft this summer. The team has also used two 2002-born defensemen in their J20-team; Anton Johannesson and Emil Andrae but Johannesson has struggled with injuries and Andrae has spent most of the season with the J18 team. HV71 has, without a doubt, once again put together a strong team with a ton of skill and upside and there would be no surprise if they once again were one of the teams that will be battle for the gold.
Zion Nybeck styr in 4-0 till HV71 mot Malmö, skott från Max Wennlund. #J20gifs #J20SESödra pic.twitter.com/ifgLXtMkg6

— Anton Johansson (@antonj85) December 2, 2018
VÄXJÖ
Last year's runner-up Växjö looks considerably weaker this year and finished fourth in the south division.
They do not have many interesting players that are first time eligible for this season NHL-draft, but 2000-born Filip Cederqvist has shown very good development and has played on taken significant steps in his offensive game compared to last year, and he has also looked very good when he has been given the chance in the SHL. Cederqvist has played a lot with Jakob Heljemo, new from Frölunda's J20 team that also went undrafted last year, on Växjö's first line in J20 SuperElit. I think it is highly unlikely that Växjö will be able to perform as well as they did last year, a saving grace for them would be if their SHL-team was eliminated early on and Blues prospect Dominik Bokk and Maple Leafs prospect Pontus Holmberg could step down and help them in the play-offs, but that is a very unlikely scenario.
Filip Cederqvists 1-1 mål för Växjö mot SSK. #J20gifs #J20SESödra pic.twitter.com/TwoMRiLK2M

— Anton Johansson (@antonj85) December 7, 2018
ÖREBRO
Last year Örebro was a big surprise. They had to go through "Fortsättninggsserien" since they did not qualify for the Top10-series. From there they made it to the playoffs, in which they eliminated third placed Linköping in the eight-finals and then completely demolished the number one seed Brynäs in the quarterfinals before losing in the semi-finals against Växjö.
This year Örebro placed fifth in the southern division, and thus qualified for the Top10 series. It is not a team packed with offensive talent, and they lost their best player form last year (Carl Wassenius) to AIK's J20 team. The stand-out when it comes to 2019-draft-eligible players on the team is Elias Ekström, who has been one of the rare point producers on an otherwise weak offensive roster.
-99 Born defenseman Lukas Pilö has continued his play from last year's playoffs and has been Örebro's best player by far, and with his 23 points (8 goals and 15 assist) he leads the team in points. Just like last year Örebro doesn't seem like a very good team when you look at their line-up, but they have put together a strong team with players that has bought the system that their coach wants to play and they always put up a fight and forces their opponent to work hard if they want to win. They have a very good powerplay and teams should not take any unnecessary penalties against them.
Just like last year, I think Örebro has the potential to be a surprise in the playoffs, even if they most likely will be one of the bottom teams in J20 SuperElit Top10.
Glenn Gustafssons 2-0 mål för Örebro mot Malmö, assist till Lukas Pilö och Alfred Barklund. #J20gifs #J20SESödra pic.twitter.com/UDFnJGyie0

— Anton Johansson (@antonj85) December 9, 2018
That's it for the southern division, and we can move on to the teams from the north.
The five teams that qualified from the northern division were Djurgårdens IF, AIK, Luleå HF, MODO Hockey and Leksands IF. This division was a lot closer than the southern counterpart, Djurgården was the clear winner but behind them, only five points separated second placed AIK and fifth place Leksand.
DJURGÅRDEN
If we start from the top and work our way down; Djurgården has one of the more interesting teams in all of J20 SuperElit if we look at players eligible for the next two drafts.
2020 top prospect Alexander Holtz finished second in team scoring after his line-mate, undrafted Felix Carenfelt who is another player that has taken big steps in his development this year and could see some interest in the upcoming draft.
Both are excellent goal scorers with above average playmaking skills that likes to take initiative in the offensive zone, and together they are one of the reasons why Djurgården was the top team in the northern division.
Djurgården also has two of Sweden's top prospects for the 2019-draft in their line-up; Albin Grewe and Tobias Björnfot. They have played a big part in their teams' success this year and both of them have received some SHL-time this season. Djurgården have been quite inconsistent with their lines but Grewe has played a bit with another 2019-draft eligible player, Oscar Bjerselius, who is a playmaking two-way center, while Björnfot has paired up a lot with 2020-draft eligible Pontus Johansson – a mobile defenseman with good puck handling skills that pplaya strong two-way game.
There is also offensive defenseman, Albin Hjalmarsson, who leads defenseman team scoring, and Anton Larsson, a playmaking forward that likes to drive to the net.
In net they have yet another prospect eligible for the 2019-draft, Lucas Rheyneuclaudes, who has played very well when he has been given the chance in J20 SuperElit when Rangers prospect Olof Lindbom has been out with an injury.
So, there's a lot of talent and interesting prospects in the northern division winner to say the least and they have all bought into an effective system that puts a lot of responsibility on the players in all three zones.
Unless something substantial happens Djurgården should be one of the teams that battles for the top spot in J20 SuperElit.
Alexander Holtz ledningsmål för Djurgården till 4-3 mot Modo, framspelad av Pontus Johansson och Felix Carenfelt. #J20gifs #J20SENorra pic.twitter.com/U1KXFjHOZw

— Anton Johansson (@antonj85) November 30, 2018
AIK
Second in the northern division we find the other Stockholm team in J20 SuperElit North; AIK – a team that have been this year's big surprise so far.
Last year they finished second to last and had to win a best of three series against Nacka to avoid relegation to J20 Elit, but under their new coach, Jussi Salo, AIK has turned things around and they more than deserve their spot in the Top10-series.
A big difference for AIK this year is that they have two strong top-lines, they got undrafted powerforward Carl Wassenius back from Örebro and he has continued to take big steps in his development on AIK's second line. This after being one of the best players in the playoffs last year where he led Örebro to a very surprising bronze medal. And -99- born team captain Isak Dahlin, who finished tied for first in points in J20 SuperElit North, leads AIK's first line.
Another big reason for AIK's success this year has been August Hedlund in their net, he was passed upon in last years draft but has really taken his game to another level this year. Behind the overagers there are a couple of -01-born players that might see some interest in the upcoming NHL-draft this summer, two-way defenseman Samuel Sjölund is tied for fourth in goals scored among defenders in J20 SuperElit North and nifty centerman David Karlström, who is the cousin of Stars 3rd round pick in 2016 Fredrik Karlström, is having a good season so far on AIK's third line.
AIK might not have the most star-studded line-up but they are a heavy team to play against that has a solid system to fall back to and never gives away anything for free in their own end, it will be very interesting to see how they will fair in the Top10-series against so many good offensive teams.
David Karlströms 1-1 mål för AIK mot Mora, framspelad av Carl Wassenius. #J20gifs #J20SENorra pic.twitter.com/IjaoS5A3tw

— Anton Johansson (@antonj85) December 7, 2018
LULEÅ
The third team from J20 SuperElit North to qualify for the Top10-series was the offensive powerhouse Luleå, led by 2020-draft top prospect Noel Gunler, who finished first in both points and goals in all of J20 SuperElit. Luleå scored 21 more goals than any of the other teams in the northern division, and a lot of it had to do with their first line on which Gunler played together with speedy winger Lucas Jidenius and Oliver Shack Blomdstedt, a smart two-way center.
But it has not only been the first line that has been producing offensively for Luleå. They have received secondary scoring from Viktor Edström and Nils Thomasson (two players that went undrafted in the 2018-draft) and, after a slow start to the season, Luleå's two import forwards Simon Jellus (Slovakia) and Radek Muzik (Czech Republic).
One of the biggest surprises on the team, and maybe in all of the northern division has been defenseman Calle Behm. He often plays on the first pairing behind Gunler's line and has played a big role in how Luleå build up their offense with his strong first pass and above average hockey sense.
With his incredible development this year Behm could see some interest at the 2019-draft, after being passed upon last season. In their net Luleå have Jesper Wallstedt, one of Sweden's most, if not the most, interesting goaltender prospect since Henrik Lundqvist, but with his late 2002-birthdate he is not eligible to be drafted until 2021 – so there will be plenty of time to come back and talk about him later.
With their incredible offensive firepower, Luleå has the potential to be one of the top teams in J20 SuperElit Top10, the big test for them will be whether or not their sometimes shaky defense can hold when they will constantly play against strong opponents that can put a lot of pressure on their defense.
Oliver Schack Blomstedt 3-1 mål för Luleå mot Brynäs, framspelad av Calle Behm. #J20gifs #J20SENorra pic.twitter.com/4QjvFNOxt5

— Anton Johansson (@antonj85) December 9, 2018
MODO
Modo almost always has a strong team in J20 SuperElit that qualifies for the Top10, and this year is no different.
They placed fourth in J20 SuperElit North, but only four points behind AIK at second place. While some of their leading players are -99 and -00-born, they still have a few interesting players for the 2019-draft. Twin brothers Max and Joel Wahlgren make for an intriguing duo; Max is more skilled, offensively gifted and more of an all-around threat while Joel is more of a goal-scorer and good around the net.
2019-Draft eligible Alexander Popovic, an offensive defenseman with a good shot and puck handling skills, has been one of Modo's best defenders this year and is one of the top defensemen coming out of J20 SuperElit North this season.
Behind Popovic there is another very interesting young defenseman in Modo's line-up – 2002-born Hugo Styf, son of the former SHL-player Pär Styf. While his father was a defensive and gritty player Hugo is more skilled, sees the ice well and has more upside to his game, Styf is another prospect that you should keep an eye on for the 2020-draft. Modo might not be one of the favorites going into the Top10-series but it is a team that is capable of beating any team in J20 SuperElit on a good day and has the potential to be a bit of a surprise moving forward, but I see it as quite unlikely that they will be one of the top teams once J20 SuperElit Top10 is finished.
Joel Wahlgrens 1-1 mål för Modo mot Timrå. #J20gifs #J20SENorra pic.twitter.com/ilquWHpd3k

— Anton Johansson (@antonj85) December 6, 2018
LEKSAND
The last team to qualify for the Top10-series from J20 SuperElit North was Leksand, which from a NHL-draft-perspective is the least interesting team joining the Top10 from the northern division. There is 2019-draft eligible two-way defenseman Alexander Lundqvist, that often plays on the second pairing, but behind him Leksand's J20-team lacks high end talent and they will also most likely be one of the bottom teams in J20 SuperElit Top10.
*******
All in all, this year's J20 SuperElit Top10 looks to be a good one, there's a ton of talent and some really good teams, even though teams like Färjestad and Brynäs did not make it.
There will also be many interesting matchups between high ranked players, Raymond vs Holtz, Holtz vs Gunler and Holmström vs Grewe to name a few. My assumption is that we will see the three top teams from the southern division (Linköping, Frölunda and Hv71) in the top, together with Djurgården and maybe one of Luleå or AIK.
In general, the pace of the game has been higher in the southern division this year, and the quality of the games has been a bit above those in the northern division. So, I expect the southern teams to do well and some of the northern teams to struggle a bit, at least initially before they have adjusted to the pace and the higher more intense forechecking that many of the southern teams use. It will be a ton of fun to follow and I will do my best to keep you up to date with what is happening and how the player performs.
I will be back at the beginning of 2019, when J20 SuperElit starts again – I hope I will see you then.
Until then, I wish you a happy new year!
You may also be interested in: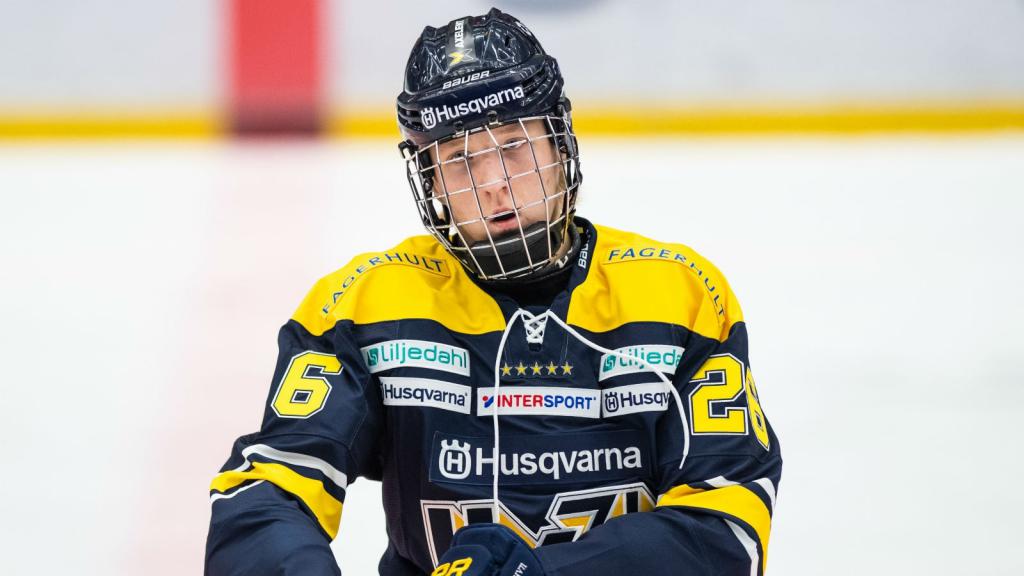 BLOG: A look at 2019 draft eligible Swedes from J20 SuperElit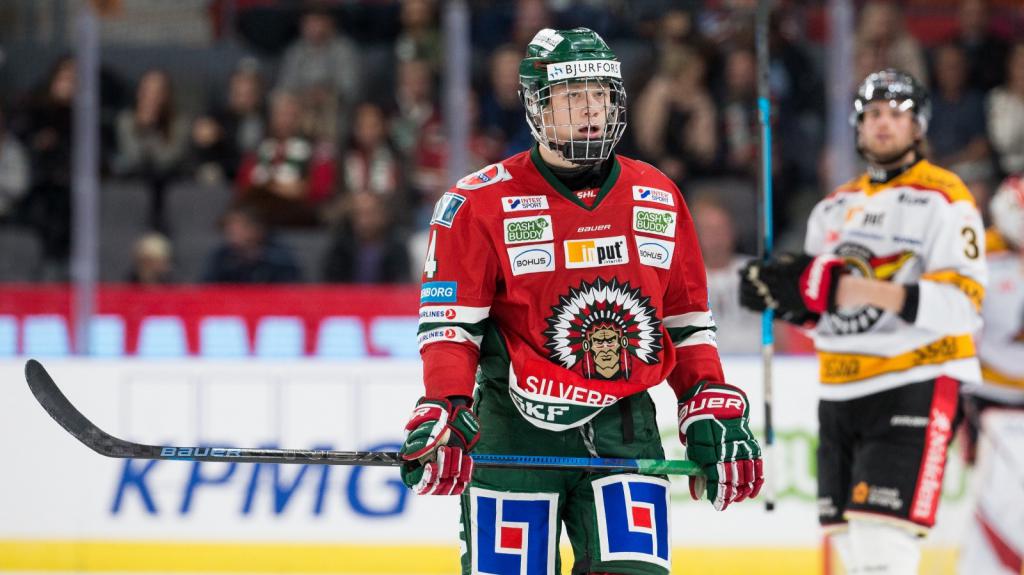 BLOG: Swedish Junior circuit loaded with 2020 talent
This article is about: