Scouting Reports
BLOG: Raymond vs. Holtz – Scouting the first U20 matchup and the road so far
Welcome back to the blog,
This update will all about two very special prospects that you will hear a lot about in the future – Lucas Raymond and Alexander Holtz. They're not only two of Sweden's best prospects for the 2020 NHL Draft, they could be two of the top picks in the entire draft that year. It wouldn't be much of a surprise if we hear both their names getting called in the first five picks that summer.
This past Sunday, Holtz's Djurgården was in Gothenburg to play Raymond's Frölunda in J20 SuperElit.
What was extra special about that was that it was the first time Raymond and Holtz played each other at this level of competition. Frölunda plays in the southern division of J20 SuperElit and Djurgården plays in the northern division of J20 SuperElit, which means that they do not play each other before the Christmas break. It might also be the only time we get to see them go head to head this season, since their teams will only play each other one more time in the regular season and Raymond is already bouncing back and forth between Frölunda's J20-team and SHL-team, and Holtz seem to be next in line in Djurgården to get a call-up to their SHL-team.
In other words, no time for hesitation.
The blog made the trip to Gothenburg to watch the game, which I will get into a lot more later in this post. First, I would like to take a step back and chronicle what these two players have accomplished so far, and also how their first proper seasons in J20 SuperElit has been.
THE ROAD SO FAR
Both Raymond and Holtz have been viewed as huge talents in Swedish hockey for quite a while.
Raymond made his debut in the U16 National team in February of 2017, as a 14-year-old. He was the 9th player in history to take a spot with the U16 National team as an underaged player. Holtz wasn't far behind and made his debut with the U16 National team in December the same year. Raymond also played in prestigious national tournament TV-pucken, as an underaged player, the same season. He finished with eight points (four goals and four assists) in six games as Gothenburg made their way to the bronze. Both Holtz, playing for Nacka HK at the time, and Raymond had strong seasons in 2016/2017 – skating both at the U16 and U18-levels. Holtz finished with 22 points (12 goals and ten assists) in 13 games in J18 Allsvenskan's southern division and Raymond had 21 points (11 goals and ten assists) in 18 games in the same division.
Raymond was incredible for Frölunda at the U16 SM (the playoffs) that same season and scored 15 points (seven goals and eight assists) in only eight games, among them three points in Frölunda's 4-2 win in the semi-finals against Örebro. But Frölunda didn't go all the way, they lost the finals to Holtz future team, Djurgården, by a score of 7-4.
If Raymond and Holtz both had good seasons in 2016/2017, then the 2017/2018 season was something else. Holtz was nothing but phenomenal at TV-pucken, scoring a total of 10 points (six goals and four assists) as he led "Stockholm South" to the bronze. For his efforts, he received "Sven Tumba's Stipendium" which is given to the best forward of the tournament. Gothenburg had a surprisingly poor tournament, but Raymond still put up nine point (three goals and six assists) in six games.
Djurgårdens stora framtidsnamn Alexander Holtz med Stockholms Syd 2-2 mål. #tvpucken2017 pic.twitter.com/FAkrRSR4QI

— Anton Johansson (@antonj85) November 1, 2017
At the U18-level both Raymond and Holtz put up dominating performances, Raymond had 34 points (14 goals and 20 assists) in 18 games in J18 Elit and Holtz was even better with his 45 points (23 goals and 22 assists) in only 17 games – meaning he wasn't just the top scorer in the eastern division, he was the top scorer in all of J18 Elit.
As a U16-player.
But neither Holtz nor Raymond were about to slow down.
When J18 Allsvenskan was completed Holtz had scored 29 points (18 goals and 11 assists) in 13 games; six more than any other player in the northern division and five more goals than the second-best scorer despite only playing in 13 out of the 18 games. Raymond put up equal numbers in the southern division of J18 Allsvenskan, posting 29 points (13 goals and 16 assists) in 15 games; six more points than any other player in the division.
Frölunda won the southern division and Djurgården the northern one. Both teams went into the playoffs as the two big contenders with J18 Allsvenskan's two biggest star players.
Lucas Raymond gör 1-0 till Frölunda mot Nacka. #J18gifs #JuniorSM2018 #FHCJ18 #NHKJ18 pic.twitter.com/Snd0JfE861

— Anton Johansson (@antonj85) March 25, 2018
Raymond had a good J18 SM-playoff, he scored eight points (six goals and two assists) in seven games but the hockey world was robbed of the big Holtz vs Raymond final the whole season seemed to have been set up for. Modo eliminated Frölunda in the semi-finals of the J18 SM-playoffs when Lukas Wernblom scored the game winning goal on the first shot of the fourth period, only 40 seconds into overtime. Frölunda managed to win the bronze medal game against Linköping with 4-2, but it was still a miscalculation – this season was supposed to end with a great battle between Frölunda and Djurgården, Gothenburg and Stockholm, Raymond and Holtz.

Alexander Holtz put on a show. Photo: K-G Z FOUGSTEDT, Bildbyrån.
Instead we got to see something that can only be desribed as "the Alexander Holtz-show". Holtz was brilliant through the whole J18 SM-playoffs, he scored 12 points (11 goals and one assists) in six games, among them a hat trick in the semi-finals in Djurgården's 6-1-win against Linköping, and he was one of the main reasons, together with Olof Lindbom in the net, that Djurgården won the gold after defeating Modo in the finals with 3-1.
Alexander Holtz gör 2-1 till Djurgården. #J18gifs #JuniorSM2018 #DIFJ18 #LHCJ18 pic.twitter.com/Z2tVsPF9U3

— Anton Johansson (@antonj85) March 30, 2018
Raymond and Holtz played in the U16 SM-playoffs as well in the 2017/2018 season.
Holtz had incredible 18 points (14 goals and four assists) in four games, finishing first in both goals and points. Holtz also scored all Djurgården's four goals in the semi-finals against Färjestad as Djurgården grabbed an early 4-0 lead only 11 minutes into the first period, but Färjestad turned things around and won the game with 9-4, thus eliminating Holtz and Djurgården from the playoffs. Raymond's Frölunda reached the U16-finals but they were also beaten by Färjestad, by a score of 5-7. Raymond still had a good playoff and finished second in scoring behind Holtz with his 16 points (eight goals and eight assists) in the five games he played.
Alexander Holtz fyra mål i första perioden mot Färjestad i U16 semifinalen. #DIFhockey #JuniorSM2018 #NHLDraft2020 pic.twitter.com/fkcsRXwdgs

— Anton Johansson (@antonj85) March 29, 2018
Holtz and Raymond got to try a few games of J20 SuperElit in the 20172018 season, but it was this current season they made the permanent jump from J18 to J20.
THE 2018-19 SEASON
If we start from the beginning of the season, Holtz and Raymond made their debuts with the U18 National team, they played together in the Hlinka Gretzky Cup in August, both of them had decent tournaments and finished with 7 points each, five goals and two assists for Raymond and two goals and five assists for Holtz as Sweden made their way to the finals before losing to Canada. They also played together on team Sweden in the World Under-17 Hockey Challenge in November where they played a crucial role when Sweden took the bronze against Canada Red. Raymond finished the tournament with seven points (four goals and three assists) in six games and Holtz had eight points (four goals and four assists) in six games.
Raymond hittar Holtz som så när ger Småkronorna ledningen i början på andra perioden men Rysslands målvakt Yaroslav Askarov räddar. #HlinkaGretzkyCup pic.twitter.com/2PAasTguSR

— Anton Johansson (@antonj85) August 10, 2018
If we shift the focus back on their time in J20 SuperElit so far this season we notice that Raymond finished with 29 points (ten goals and 19 assists) in 23 games in the southern division, which tied him for third in points, and that Holtz's 26 points (16 goals and ten assists) placed him 10th in scoring in the northern division, his 16 goals in 21 games placed him third in scoring and second in goals per game behind another 2020 draft top prospect – Noel Gunler.
Impressive numbers for two 16-year-olds.
Before playing each other this Sunday, Holtz had started J20 SuperElit Top10 as expected, three goals in three games, and Raymond, who had spent some time with Frölunda's SHL-team and only played one game, had two assists.
Both of them were off to great starts in what is the highest tier of junior hockey in Sweden.

Alexander Holtz 5-1 mål för Djurgården mot Luleå. #J20gifs #J20SETop10 pic.twitter.com/MHf5XA1V68

— Anton Johansson (@antonj85) January 5, 2019
So, with that said we can shift focus a bit and jump to the game. The first game between Lucas Raymond and Alexander Holtz in J20 SuperElit.
THE MATCHUP
Raymond started as he always does, he took charge and lead his team offensively initially. His collaboration with his line-mate Karl Henriksson looked like it always does at this level – dominant.
It was no surprise that Frölunda scored first, and it was an even lesser surprise that it was number 33 in red and green that was the mastermind behind it.  Raymond found a loose puck behind the goal line, skated up towards the blue line but stopped just between the chasing defender and the forward to create some space for himself, he handled the puck and waited for a passing lane to open and with a hard pass he found the stick of defenseman Leon Lerebäck, who had snuck down to the slot from his position at the blueline. Lerebäck could just make a small tap on the hard pass and redirected the puck into the net. It was a brilliant display of Raymond's smartness, vision and excellent passing ability.
Leon Lerebäcks 1-0 mål för Frölunda mot Djurgården, framspelad av Lucas Raymond. #J20gifs #J20SETop10 pic.twitter.com/HOQYYDLqFl

— Anton Johansson (@antonj85) January 13, 2019
Holtz got his chance to answer in the next shift, Djurgården had won the puck in their own zone and like he has so many times before Holtz anticipated the play, and quickly skated out of his own zone to reach open ice, he received an great pass from William Eklund who sent the puck all the way from the face-off circle in his own zone to Holtz on the offensive blue line. Holtz got his breakway, that he usually always scores on, but the puck bounced slightly, and Holtz had to slow down just enough so that defenseman Gustav Berglund could disturb him with his stick. Holtz still managed to get a shot off, but it was not enough to beat Hannes Kollén in Frölunda's net who could make a save with his glove.
William Eklund passar Alexander Holtz som kommer fri men Hannes Kollén räddar. #J20gifs #J20SETop10 pic.twitter.com/UD0cqAvJiG

— Anton Johansson (@antonj85) January 14, 2019
Instead of 1-1 Frölunda received a powerplay just a few minutes later and it was time for Raymond to continue to shine. Just like on the first goal Raymond received the puck behind Djurgården's net, and as he has done so many times before he  moved up towards the blue line, challenged the forward to make him open up a passing lane and with a precise pass he created a 3-on-1 when he found Karl Henriksson on the right side of the net, Henriksson sent the puck across the slot to Albin Bardh on the other side, who put the puck into the net with a one-timer.
Albin Bardh's 2-0 mål för Frölunda mot Djurgården, assisterad av Karl Henriksson och Lucas Raymond. #J20gifs #J20SETop10 pic.twitter.com/oQFFwNceUK

— Anton Johansson (@antonj85) January 14, 2019
After the second goal Frölunda, continued to control the game. But Djurgården got the important third goal of the game when Tim Ljungqvist was left all alone in front of Hannes Kollén, Ljungqvist found a loose rebound after a shot from Albin Hjalmarsson and tapped the puck into the net.
But the goal didn't slow Frölunda, nor Raymond, down. Raymond continued just like he had stated the game and was a constant threat and caused a lot of problems for Djurgården's defense with his explosive first steps, quick hands and excellent vision. For a big part of the second period it seemed like it was just a matter of time before Raymond would increase Frölunda's lead to 3-1, but a mix of bad luck and great play from Oscar Walldén in Djurgården's net kept the score to 2-1 after two periods. Holtz had a couple of half decent chances, but besides his breakaway in the first period he was never close to scoring any points. He did, however, show that he is a very useful player even when he isn't scoring points, he was excellent on the penalty kill and did not only disturb Frölunda when they were trying to set up their play, the chased defenders and stole pucks in the offensive zone. He worked hard, showed great smarts in how he forechecked to put the defenders in situations where they had to make bad plays with the puck and used his body to fight for and pin the puck along the boards to waste time.
The third period was not very exciting if we look at it from a pure "Holtz vs Raymond" perspective, Raymond disappeared compared to the first two periods and Holtz never got going offensively. Djurgården turned things around and 2019 NHL Draft prospect Tobias Björnfot stepped up with a brilliant performance in the third period and led Djurgården to a 5-2 win.
Tobias Björnfot 2-2 kvittering för Djurgården mot Frölunda. #J20gifs #J20SETop10 pic.twitter.com/KCkFwZo1hA

— Anton Johansson (@antonj85) January 13, 2019
To summarize their seasons so far, and look at more than point totals, it is hard to not give a slight edge to Raymond's performance in J20 SuperElit so far. He often completely dominates games – just like he did for a long time against Holtz Djurgården this Sunday – and he is almost machine-like at generating goal scoring opportunities for his team.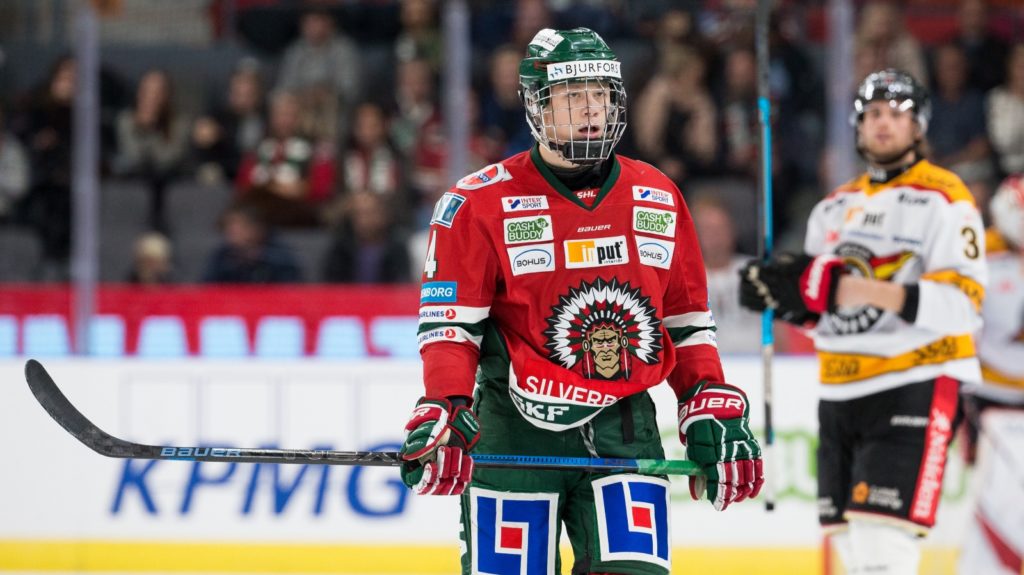 Lucas Raymond has a slight edge on Alexander Holtz this season. Photo: Bildbyrån.
Together with Gunler from the northern division Raymond has been the player that has stood out as exceptional when more than half the season of J20 SuperElit has been played. But don't get me wrong, Holtz has not been bad either, he just has not been as dominant as Raymond has been so far this season. Raymond has also had a very impressive time with Frölunda's SHL-team to add to it, he has shown that he is more than ready to take a spot in their line-up. In the seven games he has played in the SHL he has scored two goals, and more importantly shown that he is able to create scoring chances and continue to play the way that he has been playing U20-players in J20 SuperElit. But the most important part of the season is still left, and when you look back at this season it will be the second half that is the most crucial one, this is when the best players must play their best and make a difference.
Lucas Raymond gör sitt andra mål i SHL. #2020NHLDraft pic.twitter.com/FRMiDXfdOV

— Anton Johansson (@antonj85) December 30, 2018
As it is now it seems like you cannot go wrong with either of them, both Holtz and Raymond are exceptional talents.
Do you want the explosive and elusive playmaker with an endless motor, or do you want the big, strong sniper with an exceptional shot?
Next season will be something else for anyone that is interested in Swedish prospects, and it will be a joy to follow Raymond, Holtz and many of the other great prospects that are coming out of the Swedish system for the NHL Draft that year.
I will be back next week with another update, until then I wish you all the best.
You may also be interested in: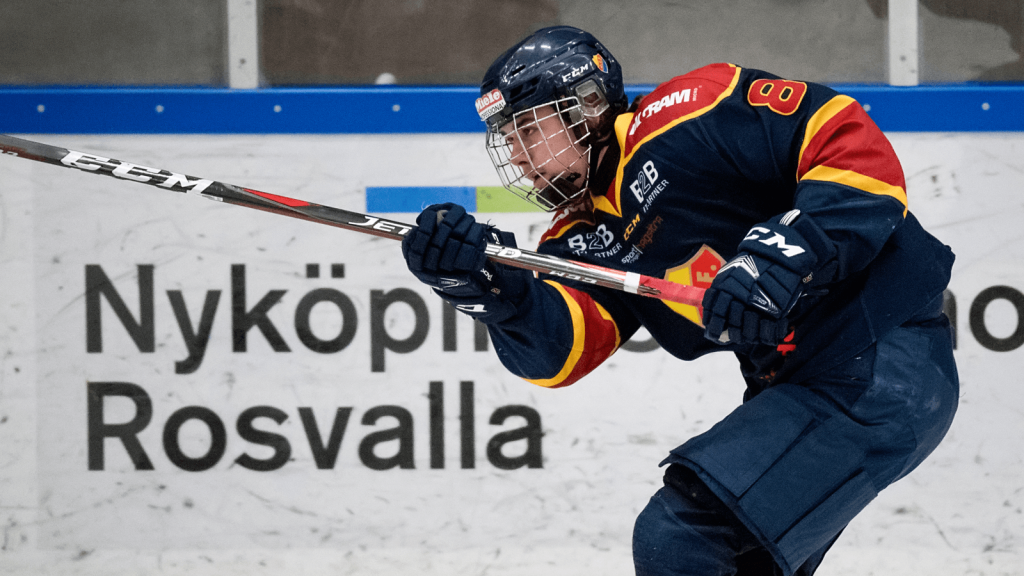 BLOG: A deep-dive into the Swedish Under-20 development leagues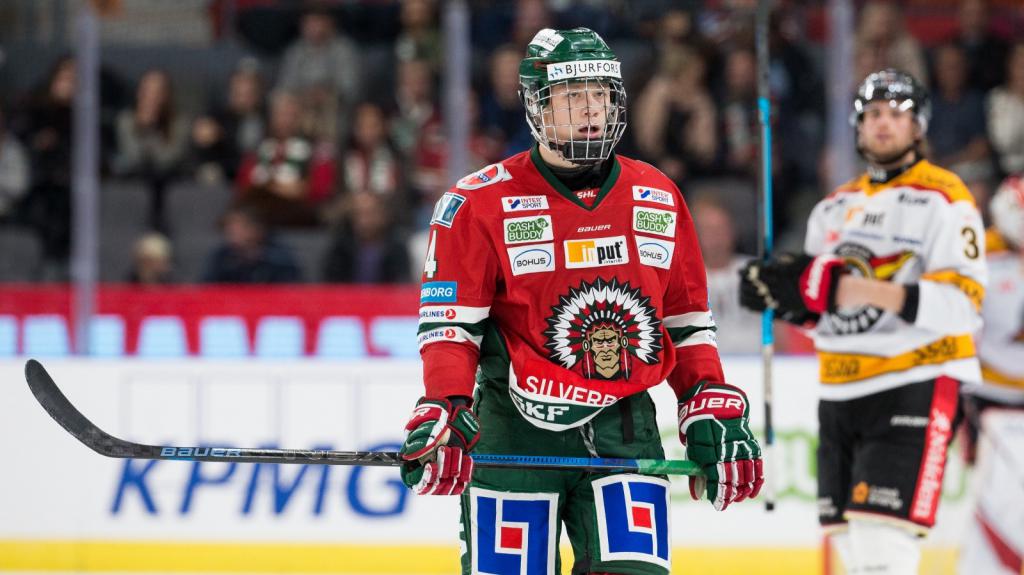 RECAP: Czech Republic, Sweden, Finland and Russia at the U17 World Hockey Challenge
This article is about: