2020-21 Trade Deadline
Colorado Avalanche acquire Patrik Nemeth from the Detroit Red Wings for a 4th-round pick
The Colorado Avalanche have acquired defenceman
Patrik Nemeth
from the Detroit Red Wings in exchange for a fourth-round pick in the 2022 NHL Entry Draft, orchestrating a return to Denver for the Swedish left-shot defender who was with the organization in the 2017-18 and 2018-19 seasons.
UPDATE: The #RedWings have acquired a fourth round pick in the 2022 NHL Entry Draft from the Colorado Avalanche in exchange for defenseman Patrik Nemeth. pic.twitter.com/dz4URzVck3

— Detroit Red Wings (@DetroitRedWings) April 10, 2021
TSN's Pierre LeBrun is also reporting that the Red Wings are retaining 50 percent of Nemeth's salary to make this trade work, bringing his cap charge down from $3-million to a much more manageable $1.5-million.
Again, Detroit retains 50 percent of Nemeth's $3M AAV.
Avs feel he fills a need. Big body, PK role https://t.co/BVWlYwEiT8

— Pierre LeBrun (@PierreVLeBrun) April 10, 2021
Nemeth, 29, has been with the Red Wings since flying from the Mile High City on a two-year, $6-million ticket. In those two seasons, Nemeth has ably managed tough minutes at evens and a top-role on the penalty kill, escaping with far better two-way numbers than one could reasonably expect of him given the circumstances.
As of this writing, Nemeth is at eight points in 39 games on the season, and his total from his time wearing the winged wheel 17 points in 103 games.
Patrik Nemeth, acquired by COL, is a quite good bottom pair defensive defenceman. Played a big role on Detroit's horrible PK but hard to pin that all on him. #GoAvsGo pic.twitter.com/MU3iz4XM6G

— JFresh (@JFreshHockey) April 10, 2021
As colleague JFresh notes, Nemeth is probably best-suited to a likewise defensively-calibrated role, albeit a far less substantial one than was asked of him in Detroit. That's something that the Avalanche, with their unreal assemblage of defensive talent (three of their defenceman were on the receiving end of at least one mid-season Norris vote by our panel), can offer Nemeth.
This move pushes the Avalanche right up against the cap, as the invaluable CapFriendly has them hovering at about $1.7-million wiggle room. Any concern to that effect might be a little overwrought though. Erik Johnson and Pavel Francouz are both on LTIR (Long-Term Injured Reserve), and that means the Caps have a fair bit more to work with than that number suggests.
As for Detroit, this is pretty straightforward: They bring home draft capital for a player with relatively advanced age on an expiring contract that wasn't likely to return anyway and doesn't fit with your competitive arc.
Interestingly, it's a 2022 pick, which keeps with the currency of the day. The Maple Leafs, for example, parted with a 2022 pick to acquire Riley Nash from the Columbus Blue Jackets.
Interesting trend we're seeing develop: Some of the more progressive teams, like Colorado & Toronto, opting to trade in currency of 2022 Draft picks.

I think they're licking their chops for this year's draft, trying to maintain a healthy war chest, rel. to less staffed teams.

— J.D. Burke (@JDylanBurke) April 10, 2021
Both of these teams have pretty substantial operating budgets, particularly Toronto, and it's fair to wonder if the idea is to preserve picks in a year where they haven't had to shrink their scouting staff as opposed to countless other teams who, well, have had to do just that.
If the impulse is that there's going to be a lot of under-scouted, worthwhile players to pick in the later rounds of the draft, even more so than usual, I think it's certainly not without merit.
You may also be interested in: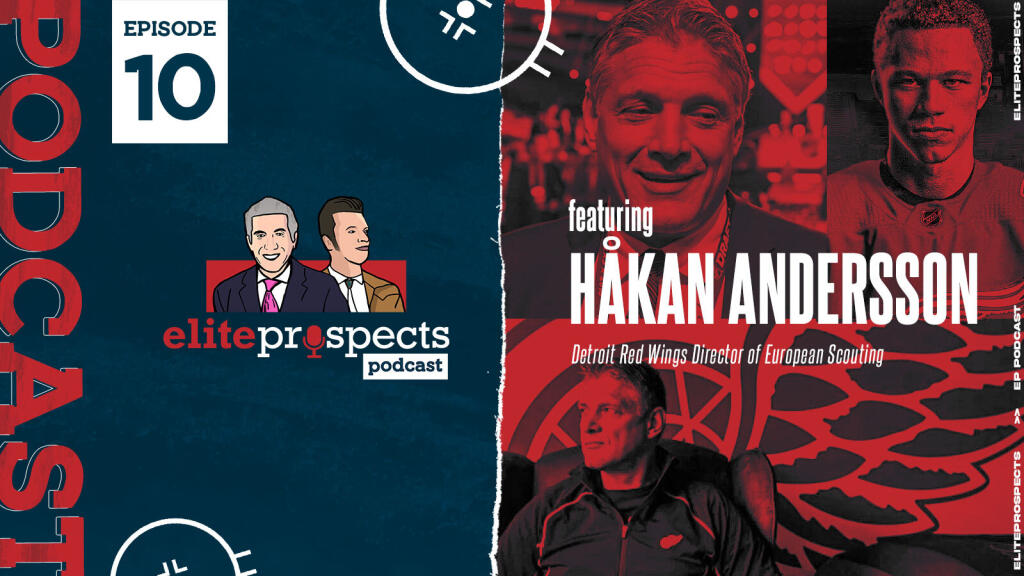 The EliteProspects Podcast With J.D. Burke and Craig Button: A conversation with Detroit Red Wings Dir. of European Scouting Håkan Andersson
This article is about: