2020-21 Trade Deadline
Vegas Golden Knights acquire Mattias Janmark from Chicago Blackhawks in 3-way trade
The Vegas Golden Knights have joined the league-wide arms race that is the 2020-21 trade deadline, acquiring forward
Mattias Janmark
from the Chicago Blackhawks for their third-round pick in the 2021 NHL Entry Draft.
Janmark to Vegas. Vegas 2nd to Chicago. Flip VGK 3rd for Hawks 5th next year.

— Darren Dreger (@DarrenDreger) April 12, 2021
Janmark, 28, is playing on a one-year ticket for $2.25-million that he signed as an unrestricted free agent this past off-season with the Blackhawks.
The San Jose Sharks have laundered money to make the cap math work, sending a minor-league player to the Golden Knights for Janmark with retained salary, and then sending him to the Golden Knights with even more salary retention. They'll take home an additional fifth-round pick for their trouble. If this sounds a lot like what they pulled off yesterday with Nick Foligno -- that's because it's almost identical!
Ultimately, the Sharks will leave with these proceedings with an extra late-round pick, and that's -- stop me if you've heard this one before -- just shrewd business. That's just taking an advantage of an extremely inhospitable cap environment to add value on the margins.
Janmark's put up some pretty nice counting stats in Chicago, with 19 points to his credit in the 41 games he played for their organization. He's speedy, can play every forward position, and has killed penalties in the past. That's just the sort of player archetype that general managers swoon for at this time of year.
Mattias Janmark, reportedly heading to VGK, is a defence-first middle six winger who's seen his underlying numbers crash but his shooting percentage spike this season. He was a scorer early in his career so maybe it's a return to form? #VegasBorn pic.twitter.com/BgDyDNaAq7

— JFresh (@JFreshHockey) April 12, 2021
As colleague JFresh notes, Janmark is a defensively calibrated forward, and he's probably on the receiving end of some pretty favourable bounces this season. That might have skewed his profile this season -- to the extent that it expresses almost the opposite -- but that's the player the Golde Knights are getting.
They've worked some absolute magic in prior seasons making precisely this type of acquisition. Someone like, say, Chandler Stephenson comes to mind. Considering the similarities between Stephenson and Janmark, there's cause for optimism about what sort of impact he might have in those gaudy, sparkly Golden Knights colours.
You may also be interested in: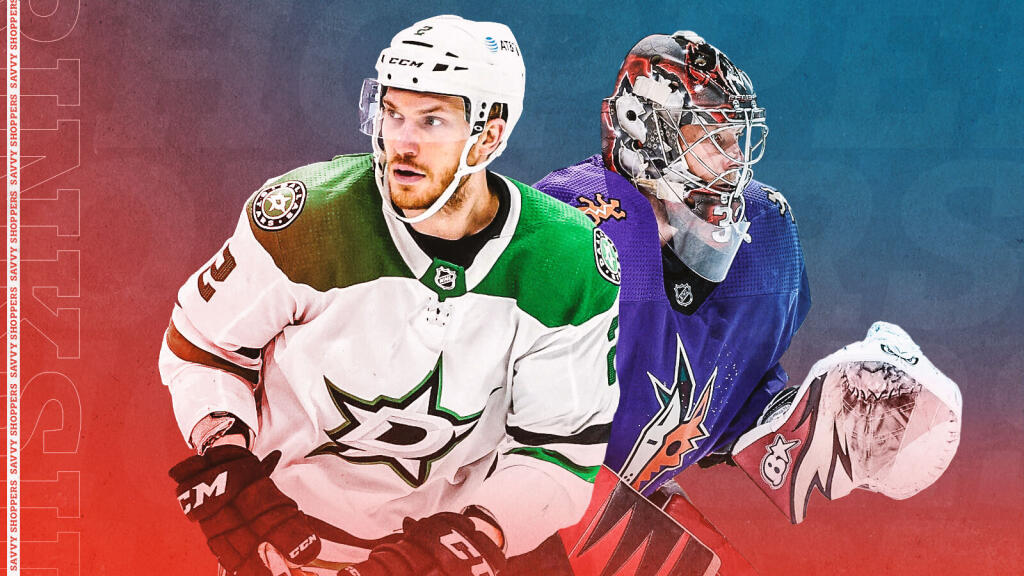 The Trade Deadline Buyer's Guide to Savvy Shopping
This article is about: