NHL
Report: Joel Quenneville out as head coach of Florida Panthers
It sounds like
Joel Quenneville
's days behind an NHL bench may be at an end.
Kevin Weekes
is reporting that the Florida Panthers are making a coaching change
, and that ESPN analyst and long-time bench boss
John Tortorella
is "one of the top potential candidates" for the job.
The move comes just days after a Jenner & Block investigation into credible sexual assault allegations stemming from the 2010 season revealed a coverup at the highest levels of the Chicago Blackhawks organization, resulting in the immediate resignation of Stan Bowman and Al MacIsaac on Tuesday.
The report also implicated Quenneville as part of the coverup, along with Winnipeg Jets general manager Kevin Cheveldayoff. Both were present in a meeting to discuss the allegations made against Brad Aldrich on May 10th, 2010, and they decided not to pursue further action; Bowman, John McDonough, and Jay Blunk were also present. Worse still, Quenneville "shook his head, and said that it was hard for the team to get to where they were, and they could not deal with this issue now," according to Bowman.
Quenneville denied any knowledge of the sexual assault taking place as recently as July, and in a press conference earlier this week, added that he stands by that statement.
In the aftermath of the report's findings, NHL commissioner Gary Bettman scheduled a meeting with Quenneville for today at 2 PM Eastern. Panthers general manager Bill Zito also chose to attend this meeting. There has been no publicly stated resolution, but it appears as though that will be academic at this point. Quenneville is out.
Quenneville was allowed to coach the Panthers last contest, an October 27th contest against the visiting Boston Bruins. That could very well be the last game Quenneville ever coaches in the NHL.
Bettman will meet with Cheveldayoff tomorrow afternoon in New York.
You may also be interested in: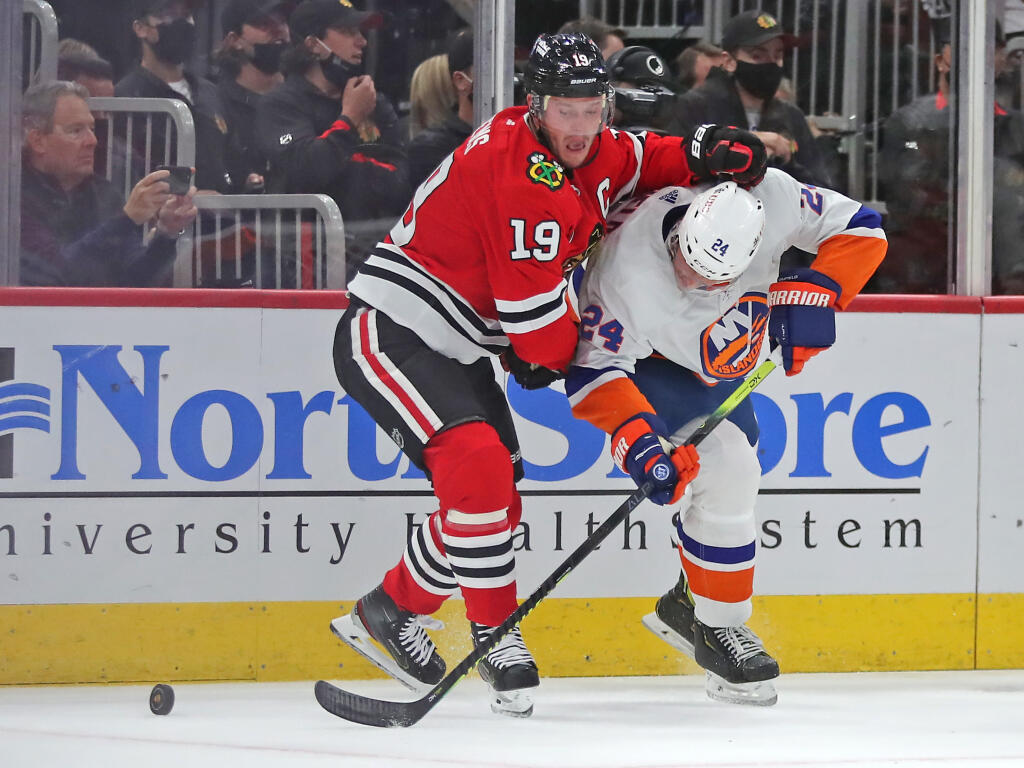 Take Town: The elephant in the Chicago Blackhawks' room
This article is about: