NHL
Will the Colorado Avalanche stick with Darcy Kuemper in Game 4 of the Stanley Cup Final?
TAMPA, Fla. — One of the biggest storylines heading into the 2022 Stanley Cup Final was the Colorado Avalanche's goaltending situation. Would they use the goalie they acquired specifically with the goal of the Stanley Cup in mind, or would they put their confidence in the goalie that won them the last round?
They went with the former, Darcy Kuemper, in Games 1-2, and while he performed well, he didn't have a ton of work to do in the first place, with the Avs limiting the Tampa Bay Lightning's chances so significantly that they only managed 16 shots on goal. Kuemper might have pitched a shutout, but he didn't face a single high-danger chance in any situation.
Tasked with a heavier workload when the Lightning came out charging hard in Game 3, Kuemper fell apart and was chased from the game after allowing five goals.
That latter goalie, Pavel Francouz, allowed only one in just under 30 minutes of play, but the damage was done and Tampa Bay took Game 3 on Monday night with a decisive 6-2 win in front of a home crowd at Amalie Arena. The Avs, who lost their first road game of the postseason, now hold a 2-1 series lead.
"So, I would say yeah, I think obviously that was their best game of the series and it wasn't ours," Colorado coach Jared Bednar said.
Bednar mostly demurred when asked about his No. 1 goalie. He protected him the way most coaches would, though he stopped short of giving him a vote of confidence for Game 4.
"Well, he didn't have a good night, you know?" Bednar said. "Neither did our team. We win as a team, lose as a team. Group him in with everybody else. Just wasn't as good as we needed to be."
The team also protected Kuemper, staying on message with their coach.
"I think it was on us, for sure," forward Mikko Rantanen said. "Three grade-As in the slot, so you can't really ask for a goalie to make every save when you give chances like that. it was on us for sure. We know Kemps is a great goalie and he's going to bounce back like everybody else."
Initially, it was the other goaltender that people were focused on. Andrei Vasilevsky rebounded after an uncharacteristic performance in Game 2. The Lightning intended to come out strong in the early minutes, showcasing their signature ability to turn the tide and change the momentum in a series. They might not have been able to tap into that in Game 2, but they made up for it at home, despite going down 1-0 early.
Valeri Nichushkin, who was so imactful for the Avs through the first two games of the series, managed to get a knuckle-puck past Vasilevskiy in the first, but the goal was disallowed after a lengthy review to see if the play was offside coming into the zone. Coach Jon Cooper probably got away with challenging the call about a minute after it should have been challenged.
That might be a controversy for another day, but it's not something that will be readily forgotten.
"It was probably three times the length we normally get," Bednar said.
Gabriel Landeskog scored on the power play a few minutes later, but it did little to deter the Bolts. Anthony Cirelli, Ondrej Palat and Nick Paul scored before Colorado had an answer. Landeskog's second power play goal briefly cut the Lightning lead to 3-2 in the second, but the offensive onslaught by Tampa Bay soon followed, with the back-to-back defending champs getting goals from Steven Stamkos, Pat Maroon and Corey Perry (power play) in the second.
"I think a big part of the game was the offside goal and then for them to come right down and score. I thought that was the turning point for us," Cooper said. "We had to get the next one. We did. And then we got the next one. That just settled everything down. Not that our team was in a panic, it just gave you a little bit of exhale. Like, OK, we got one, because clearly in the game before, we could have played for three weeks and we're not getting one.
"The response was outstanding for the group, which we needed, and then the puck started going in the net."
Finally, the Lightning found a way to slow down the Avalanche and bottle them up. The Cirelli line shut down the top line and Nathan MacKinnon, who has only two assists so far in the series, went another game without a goal. Colorado seemed to be expecting all of this but was unable to adjust.
"You knew they were going to come," Bednar said. "At times, I kind of really liked the way we handled it and some of the things we did on the offensive side of it. But the execution under pressure tonight was not great, you know? So, I think we had some plays to make that we didn't make.
"I think on some of the entries, they pushed us a little bit. We got a little cute with the puck where I thought in Game 1 and Game 2 we were just moving it. If we didn't have it, we put it behind the D and would get it. Willing to do that work and not get stubborn."
This series is becoming a battle of attrition. Paul scored his goal after emerging from the locker room with an apparent injury. He left one more time, but he returned once again and finished the game.
Brayden Point, who missed the Eastern Conference Final with an injury but played in Games 1 and 2 of the Stanley Cup Final, did not dress for Game 3. Late in the game, Devon Toews crosschecked Nikita Kucherov into the boards and the winger did not return.
The Avs are still missing center Nazem Kadri and Andre Burakovsky, who has two goals in the series, stayed back in Colorado with an injury.
There are plenty of storylines heading into Game 4, but the biggest might be the one we were expecting a week ago: The Colorado goaltending situation.
You may also be interested in: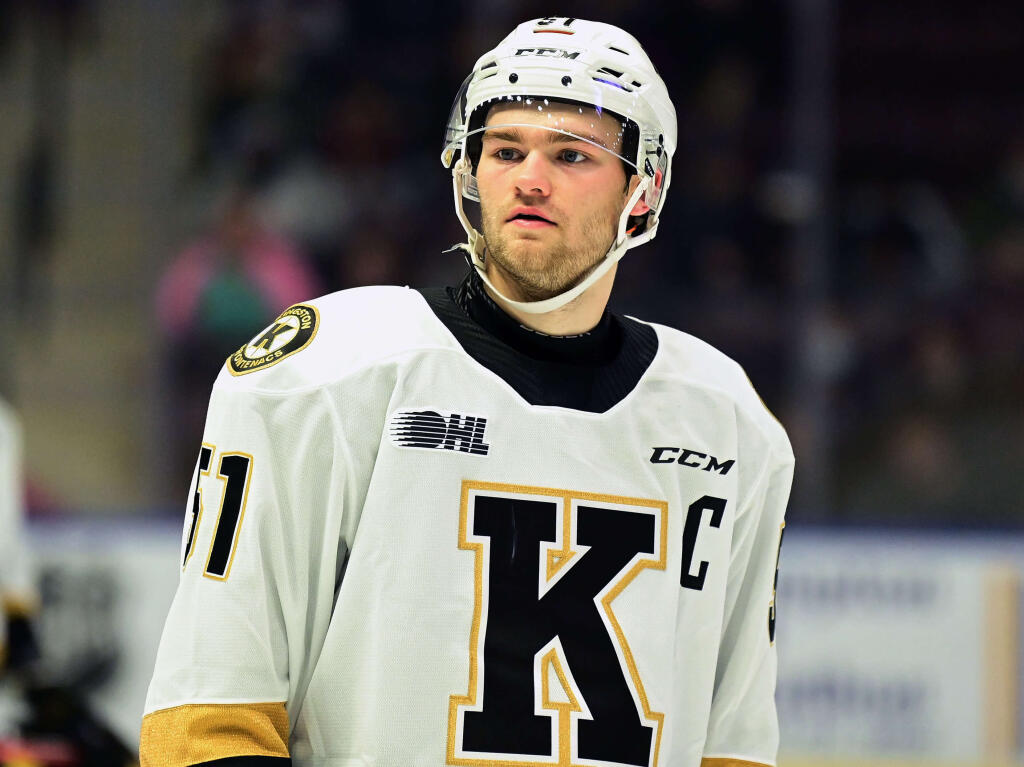 "That's where I see myself:" Shane Wright, 2022 top prospects take lessons from the Stanley Cup Final
This article is about: