Elite Prospects news
Standout performances from Day 1 of the EP Cup Series
WEST CHESTER, Pennsylvania - - The inaugural EP Cup Series is underway, starting with a full day of hockey that took place on two rinks. Everything went off without a hitch, as teams from the 14U, 15O, 16U, and 18U AAA circuits competing against each other, putting on a hell of a show. Here are some players to look out for as this tournament rolls on in Pennsylvania.
Landon Marleau, C, Florida Alliance 16U AAA
The son of San Jose Sharks legend Patrick Marleau (who happens to be an assistant coach with the team), the first thing you notice with Landon how slick he is with the puck. He's at ease out there on the ice. Marleau is smart with a very active stick on defence. He played on the power play and the penalty kill. Not much offence ran through him in this game.

Sciabarra picked up a goal and an assist in Westchester Express' game. His goal was on the power play. Sciabarra also put in some solid work on the penalty kill. The blueliner is a good passer, and showed some skill as a puck-mover.

Ryan Conroy, F, Westchester Express 16U AAA
Conroy picked up a goal and two assists. His team had 41 shots on goal, and he wasn't afraid to do his part in contributing to that gaudy number. Conroy is a good skater who isn't shy about driving for the net, and he's a skilled passer, too. His goal was a nice wrist shot high.
Grant Hineman, D, JR Flyers Midget 18U National
Hineman had a two-goal game including the game-winner. Hineman passes well and is a good skater. His power play goal was of the wrist shot high variety. He was always around the net looking for the puck or a rebound.

This defenceman scored a nice power play goal in the second period when the game was close. to give his team a 1-1 tie. That was clutch. He's a good skater with an active stick on defence.

---
It was a good first day. I saw some good goaltending, but I don't like to post about them after just one game. I like to see at least a few since it's a complicated position, and I'm not a goalie expert. That can be specialized, but I can spot some talent at the position, so stay tuned.
You may also be interested in: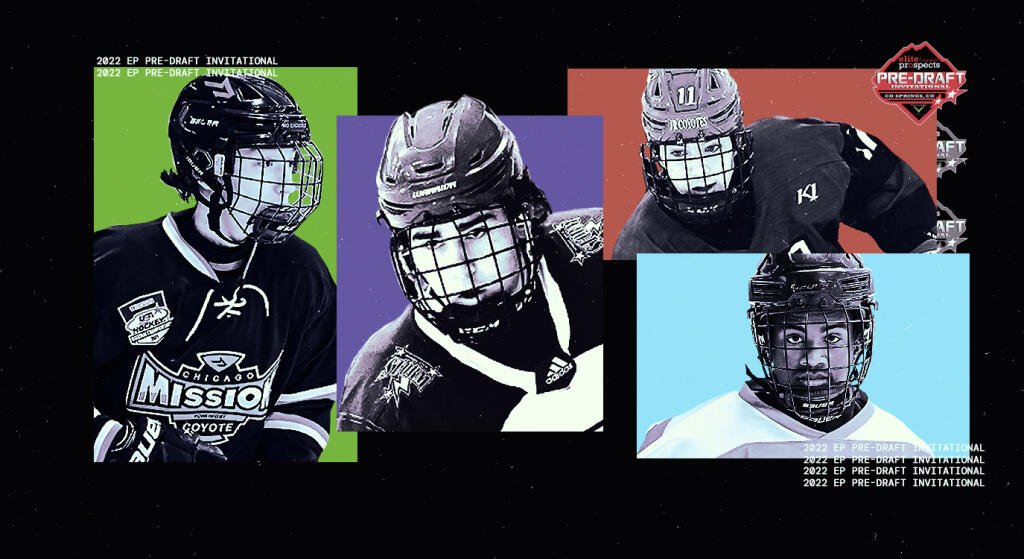 Standout performances from the inaugural Elite Prospects Pre-Draft Invitational
This article is about: