NHL
Where do the Vancouver Canucks go from here?
It was always going to end like this. One way or another, the Vancouver Canucks were always destined for the mushy middle; true this season as it was the last.
That they took the scenic route through hell to get there shouldn't obscure this fact, but it's worth taking a moment to reflect on just how bad things got.
News broke before the season even started that the club's chairman and owner, Francesco Aquilini, was facing credible allegations of child abuse. Not long after, it was reported that the club had dismissed analyst Rachel Doerrie mere days after a promotion to then-head coach Bruce Boudreau's staff; she later filed a human rights complaint. Boudreau, of course, met a like fate after a months-long campaign of public humiliation by his bosses, the likes of which is without precedent.
These shenanigans weren't isolated to the executive suite either. Tanner Pearson left a November 9 game against the Montréal Canadiens with a hand injury that was supposed to keep him out of the lineup for four-to-six weeks; he's since had "three or four" surgeries, is likely due for more, and Quinn Hughes vocalized displeasure with how the team handled it. Pearson's career is now in jeopardy. Thatcher Demko left a December game with an injury on a similar recovery timeline and only returned in late February. J.T. Miller was labelled "week-to-week" with an unspecific injury while the club was (definitely not!) in trade negotiations, missed one game, and has been in the lineup since – some recovery!
Meanwhile, on the ice, the Canucks limped out to a 0-5-2 start, never stabilized, and now sit sixth in the Pacific Division with a 36-36-7 record as of this writing. One of the sport's longstanding truisms is that you are your record, and the Canucks have been nothing if not that in this eight-year stretch that has only included one playoff berth.
In some ways, the club's posture reflected that. At least, for a time. They moved decisively to trade team captain Bo Horvat for an underwhelming albeit sufficient return to the New York Islanders. They moved Luke Schenn and Curtis Lazar in separate trades for picks and Riley Stillman to the Buffalo Sabres for a decent enough prospect, former third-rounder Josh Bloom.
It seemed, if only for a moment, that Canucks general manager Patrik Allvin understood the enormity of the task in front of him. That only a disciplined rebuild, perhaps with a two-to-three-year timeline, could get this team back to contention. That is the goal, right? To compete for a Stanley Cup.
Then the Canucks acquired defenceman Filip Hronek from the Detroit Red Wings for the first-round pick that they acquired in the Horvat trade. This is instructive because it helps us determine where the Canucks go from here. Rather, where they want to go from here.
And it looks like playoffs are back on the menu, boys.
Now, is that within their means? Between Elias Pettersson, Hughes, and Demko, Vancouver has three of the best players at their respective positions. It's a hell of a foundation. Recent history tells us that's not enough though. They've all been in Vancouver for some time now, and we know how that's gone.
It's always been a matter of rounding out the rest of the roster, a challenge made ever more difficult by the shortsighted moves (mostly) of the last regime's doing.
As of right now, the Canucks have the largest salary cap expenditure on the books of any team in the 2023-24 season. It seems impossible that a team this bad could be this capped out, but here they are.
There are some avenues open to the Canucks front office to alleviate this pressure, all of which they'll have to explore.
Foremost among them is a buyout for Oliver Ekman Larsson. The 31-year-old defenceman was once one of the league's top blueliners, and he put in admirable work during his first year with the team, but his form has atrophied to the point that only name value and his contract are keeping him from the press box when healthy. It's far from ideal, but such a move allows the club to free up $8-million in the first year, along with $5.5-million in the one that follows, and that fits with the timeline they've opened for themselves.
Worst defensive pairings: Highest goals against per 60 minutes played together (300 minutes minimum) https://t.co/3qd1ufVXHS pic.twitter.com/Kkho3qXztf

— MoneyPuck.com (@MoneyPuckdotcom) April 7, 2023
Next up, the club will have to aggressively explore their trade options with Ekman Larsson's primary pairing partner, Tyler Myers. There is one year remaining on Myers' deal with a $6-million cap charge, but his base salary is only $1-million after a signing bonus. It'll cost the Canucks about a mid-round pick to move on from that cap figure, but it should be doable. Arizona Coyotes, step on up.
Brock Boeser ($6.65-million AAV) and Conor Garland ($4.95-million AAV) have been on the trade block from seemingly the moment Allvin and Jim Rutherford arrived on the scene, but it's hard to imagine a scenario where the Canucks don't take money back to make a deal work. Which says nothing of the fact that those are both good, useful hockey players who won't be all that easy to replace.
Then, of course, there's Miller. His seven-year, $56-million contract ($8-million AAV) with a full no-movement clause kicks in at the start of the new league year. That gives the Canucks some time to move on from that deal and open up even more space, but I'd temper any such optimism for a move. The Canucks have had many, many opportunities to move on from this contract and turned their nose up at each one.
So, in all likelihood, the Canucks can clear somewhere in the neighbourhood of $15-million. If they act aggressively, of course. These are pretty extreme measures.
At which point, they'll need to sign Ethan Bear (arbitration-eligible restricted free agent) and find replacements for Myers, Ekman Larsson, and perhaps one of Garland or Boeser. All with about $12-million in cap space, give or take. They'll have to do that and improve their roster in the process.
They'll also have to negotiate a long-term extension for Pettersson, too. He's entering the last year of his contract.
So, it may not be an impossible task in front of the Canucks, but it's an inordinately difficult one, and the payoff is maybe one or two rounds in the playoffs if things break right. That's their ceiling, if they get everything right.
The more likely outcome is the one that fans in Vancouver should be all too used to at this point.
You may also be interested in: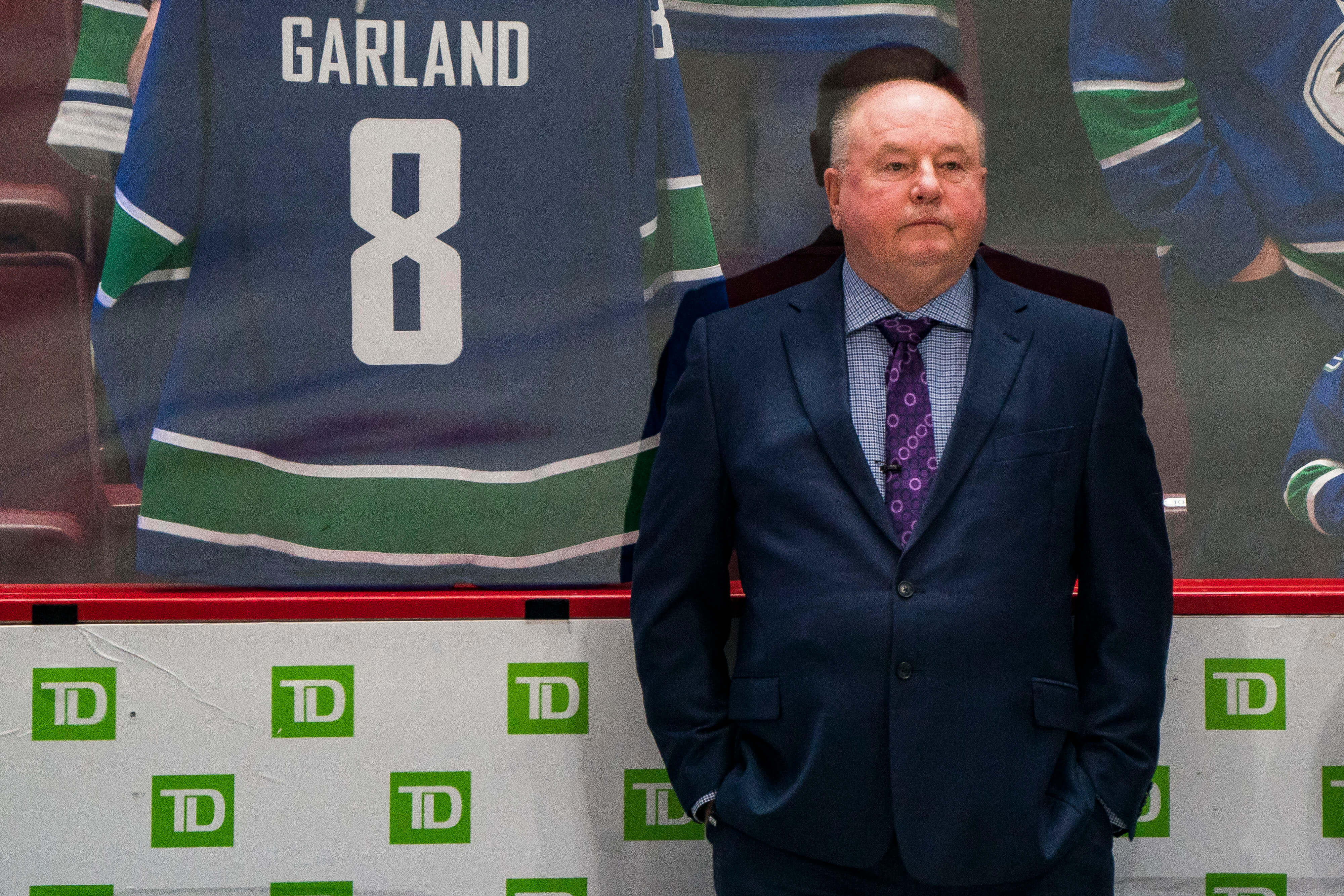 Beneath contempt
This article is about: